COVID-19 Pandemic and Vaccine: Applying an Equity Lens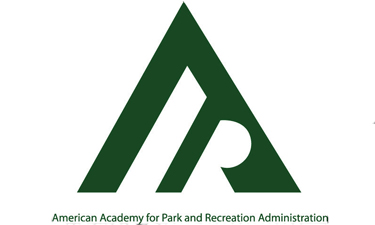 Presented in partnership by NRPA and the American Academy for Park and Recreation Administration.
While healthcare workers provide life-saving treatments and care for people with coronavirus (COVID-19), park and recreation professionals also support critical health needs of our local communities. We provide safe places in our parks and facilities for people to improve their mental and physical health; we distribute meals to hard-hit communities; we offer safe spaces for distance/remote learning; we provide shelter for those experiencing homelessness; and we host virtual recreation programming, among other services.

Park and recreation professionals throughout the country also are being recognized for their essential role in supporting the COVID-19 vaccine rollout. Whether we provide space, staff and logistical support for large-scale vaccinations, or we serve as a source of information for our communities, it is important to apply an equity lens to all of our work.
Equity, one of the National Recreation and Park Association's (NRPA's) three pillars, guides our work to ensure equal access in the distribution of the COVID-19 vaccine and to make certain that everyone has the information needed to make an informed decision about the vaccination.
Please join us for an informative webinar focused on the current status of the pandemic. Hear from experts in science, research and public health as they discuss vaccine options, reasons why people may be hesitant to get the vaccine, current challenges to implementation, and roles parks and recreation can play in ensuring equitable access to underserved communities.




Learning Objectives
Following this session, learners will be able to:
Highlight the current problems and issues facing communities as they relate to COVID-19.
Educate participants about the different types of vaccines currently available, and those in development.
Educate park and recreation professionals about the history, hesitancy and potential reasons why people may be hesitant to get vaccinated.
Educate professionals working in diverse communities about the importance of equal access to vaccines and current issues with equal access.
Describe how park and recreation staff can identify potential barriers that they or their organization can address to help improve vaccine education and participation.
Describe how park and recreation professionals can play an active role in serving as a conduit to their community.


Panelists
• Dr. Gregory Wm. Branch (moderator and contributor)
• Dr. Wilbur H. Chen
• Dr. W. Eugene Egerton
• Dr. Dreama Sloan-Kelly
• Tamara Maze Gallman, Founder, Disability Partnerships



NRPA Education online learning content is accessible for 180 days from the date of your registration. The learning content is available for registration for one year from the date of origination.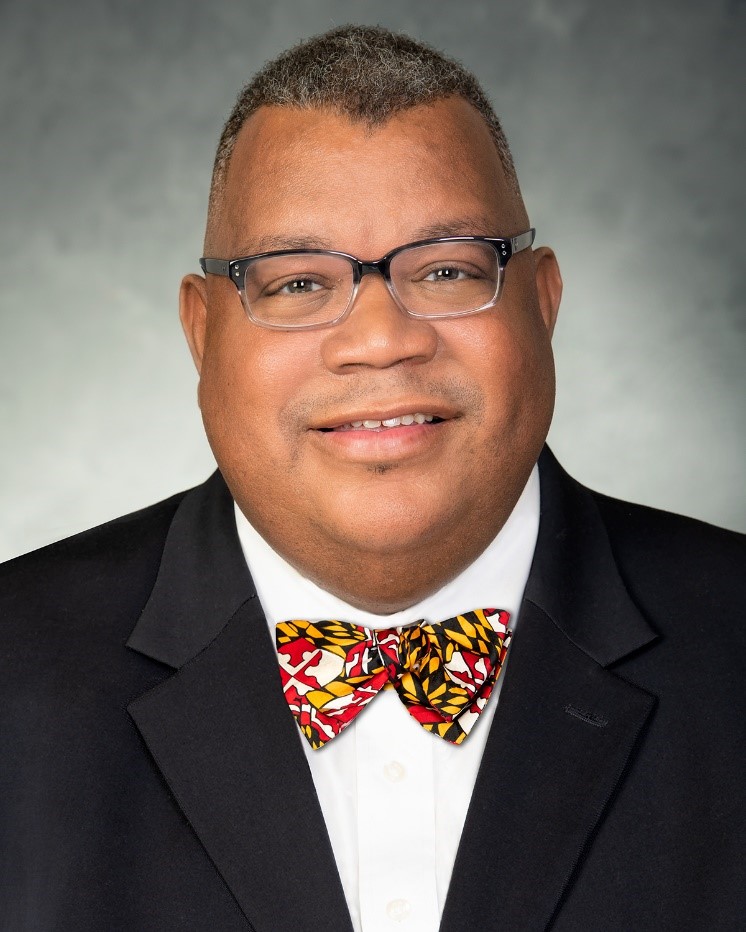 Dr. Gregory Wm. Branch, MD, MBA, CPE, FACP
Director and Health Officer
Baltimore County Department of Health and Human Services
Dr. Gregory Wm. Branch is the Director of Health and Human Services and Health Officer for Baltimore County. A native of New York City, Dr. Branch graduated Magna Cum Laude from the State University of New York at Buffalo School of Medicine and Biomedical Sciences. He completed his training at the Johns Hopkins Hospital in the William Osler Internal Medicine Residency Program.
Nationally recognized as a Certified Physician Executive, Dr. Branch earned the Masters of Business Administration degree from the University of Baltimore Merrick School Of Business. He is currently on the faculty at the Johns Hopkins School of Medicine and School of Public Health, and is an Adjunct Professor in the Department of Epidemiology and Public Health at the University of Maryland, Baltimore. Dr. Branch has practiced medicine for over 30 years.
$i++ ?>
Dr. Wilbur H. Chen, MD, MS, FACP, FIDSA
Professor of Medicine
University of Maryland School of Medicine (UMSOM), Chief of the Adult Clinical Studies section within the Center for Vaccine Development and Global Health (CVD, an organized research center of UMSOM), and Director of the University of Maryland, Baltimore
Dr. Chen is an adult infectious disease physician-scientist with a specific interest in clinical vaccinology. He is Professor of Medicine at the University of Maryland School of Medicine (UMSOM), Chief of the Adult Clinical Studies section within the Center for Vaccine Development and Global Health (CVD, an organized research center of UMSOM), and Director of the University of Maryland, Baltimore (UMB) Travel Medicine Practice.
His research career has been focused on developing vaccines against pathogens of global health importance. Dr. Chen is active investigator within the NIAID-supported Vaccine and Treatment Evaluation Unit (VTEU) network, which is responsible for conducting high-priority vaccine trials for the government. He has been a principal investigator on a number of vaccine trials, spanning influenza viruses (Seasonal, Pandemic 2009 H1N1, Avian H5N1, and Avian H7N9 influenza), agents of bioterror (Tularemia and Staphylococcal enterotoxin B), and enteric pathogens (typhoid, cholera and enterotoxigenic E. coli). He has funding support from NIH, CDC, DARPA, the Bill & Melinda Gates Foundation, the Wellcome Trust, and PATH (an international nonprofit research organization).
Dr. Chen is the recipient of many service and teaching awards and was elected Fellow in the American College of Physicians (FACP) and the Infectious Diseases Society of America (FIDSA). He serves on a number of advisory capacities, including as core member of the NIAID Data & Safety Monitoring Board (DSMB), incoming voting member of the CDC Advisory Committee on Immunization Practices (ACIP), and member of the organizing committee of the National Foundation for Infectious Disease (NFID) annual Clinical Vaccinology Course.
During the 2009 H1N1 pandemic, Dr. Chen was the principal investigator of the NIAID-sponsored national H1N1 vaccine trials. Within the present COVID-19 pandemic, Dr. Chen is serving as a member of Gov. Larry Hogan's COVID-19 Task Force, co-leading the Maryland Department of Health (MDH) state-wide serological surveillance program of COVID-19, and is co-principal investigator of a CDC-funded COVID-19 syndromic surveillance program which is being implemented through the University of Maryland Medical System.
$i++ ?>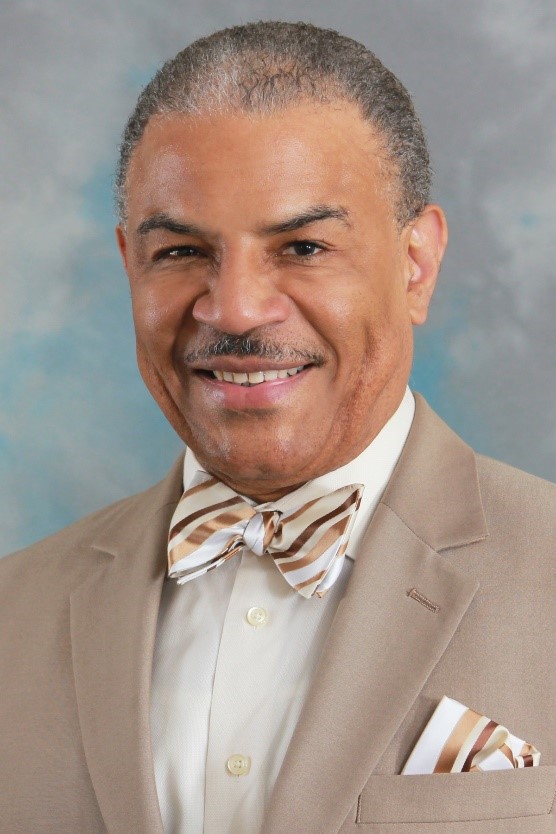 Dr. W. Eugene Egerton, MD
Chief Medical Officer
Saint Agnes Medical Center
Walter Eugene Egerton was born in Raleigh, NC to a Baptist minister and a pre-school teacher. After graduating from the Raleigh public school system he attended the University of North Carolina at Chapel Hill graduating with a degree in Chemistry. While at UNC, Dr. Egerton had the opportunity to spend a year of study abroad at American University at Cairo, Egypt. After graduation from UNC School of Medicine, he entered the United States Army Medical Department where he completed a residency in Pediatrics and a fellowship in Adolescent Medicine. He achieved the rank of Colonel before retiring after 23 years of service.
Dr. W. Eugene (Gene) Egerton joined Delmarva Foundation Medical Director for the Quality Improvement Organizations for the Maryland and the District of Columbia after a distinguished career in the U.S, Army Medical Command. Among his varied assignments while a medical officer in the U.S. Army, Dr. Egerton served as Assistant Chairman of the Department of Pediatrics at 34th General Hospital, Augsburg, Germany, Consultant to the 7th Medical Command in Adolescent Medicine, Brigade Surgeon, U.S. Corps of Cadets, United States Military Academy at West Point, and Chief of Staff at Keller Army Hospital at West Point, NY. He also served as medical officer for the Orange County Health Department in Newburgh, NY. His career culminated with his assignment as Commander of Kirk U.S. Army Health Clinic at Aberdeen Proving Grounds (APG) where he also held the position of Director of Health Services for APG and as inaugural Program Director for the Population Health Outcomes Program of the Army's Center for Health Promotion and Preventive Medicine where he was primarily responsible for overseeing the Army's population health initiatives and most notably overseeing the Pentagon Post-Disaster Health Assessment after the events of September 11, 2001.
Dr. Egerton is Board-certified in Pediatrics and is a fellow in the American Academy of Pediatrics, a member of the Society of Adolescent Medicine and the American Medical Association. He is a member of the Order of Military Medical Merit and has been awarded the Legion of Merit with Oak Leaf Cluster by the U.S. Army. His honors include the Omega Psi Phi Man of the Year by Phi Nu Chapter in Peekskill, NY, the D.C. Hospital Association's Patient Safety Award, the Verizon Community Innovator Award and the Harvey E. Beech Outstanding Alumni Award by the University of North Carolina-Chapel Hill. He has held positions as Chief Medical Officer, Family Health Centers of Baltimore and Physician Advisor and Medical Director for Employee Health for St. Agnes Hospital, Baltimore MD and Chief Medical Officer at the University of Maryland Medical Center Midtown Campus (formerly Maryland General Hospital). He is currently serving as Chief Medical Officer, Saint Agnes Medical Center in Fresno, CA, Trinity Health's only facility in that state. He is a Life Member of Omega Psi Phi Fraternity, Inc.
He is married to Dr. Deborah Threadgill Egerton, a psychologist. They have three children and seven grandchildren.
$i++ ?>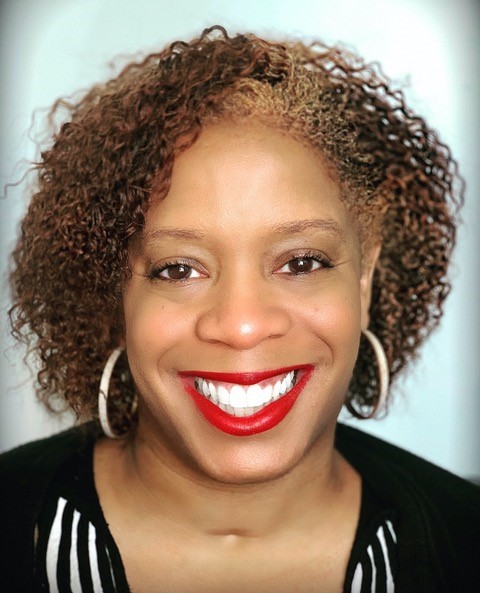 Tamara Maze Gallman
Founder
Disability Partnerships
Tamara has a long career in public health with extensive experience in the areas of partnership development, engagement, health communication, marketing strategy and strategic planning. Her public health career began at the National Cancer Institute as a health communications fellow. In 2004, she graduated from Johns Hopkins University with a Master of Science in Marketing and was accepted into the prestigious Presidential Management Fellowship program. In 2004, she accepted a position as a fellow at the Centers for Disease Control and Prevention (CDC). She remained with the agency for seven years in various health communication positions including launching the agency's first partnership communication office in the CDC's Division of Strategic Partnerships.
In 2011, she continued her public health career at the Food and Drug Administration's, Center of Tobacco Products. Her current position is as Senior Advisor, Partnership in the Office of Health Communication and Education. She provides leadership and management on the Center's stakeholder engagement and communication.
After a devastating accident in 2011, Tamara became paralyzed and embraced life as a staunch advocate of disability rights. Tamara merged her professional experience and personal passion to achieve equity for persons with disabilities. In 2016, she launched a 501c3 community-based nonprofit organization, Disability Partnerships. The mission of the organization is to improve the quality of life for persons with physical disabilities. The organization has a focus on health and wellness, affordable accessible housing and economic empowerment.
$i++ ?>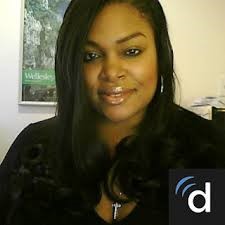 Dr. Dreama Sloan-Kelly, MD, CCS
Founder
Dr. Sloan-Kelly Consulting
Dr. Dreama Sloan-Kelly, MD, CCS is a leader in thehealthcare finance industry. A graduateof Wellesley College and Tufts University School of Medicine, Dr. Sloan-Kellyknew that she wanted to do more than treat patients as an internal medicinephysician. Along with a passion formedicine, she also had a passion for business, which she knew could be combinedto help fellow physicians.
In 2005, she started Dr. Sloan-Kelly Consulting (formerlyKelly, Sloan, and Associates) -- a medical billing, coding, compliance andpractice management consulting firm that is for doctors by doctors. Dr. Sloan-Kelly speaks at various conferences,seminars, and has been quoted in several industry leading healthcare financepublications. In addition to helpingphysicians manage the maze of clinical documentation,compliance, and reimbursement, Dr. Sloan-Kelly also plays an active rolein her community as a fierce advocate for equity in healthcare and medicaleducation. Dr. Sloan-Kelly is an activemember of the National Medical Association, American Medical Association, TuftsUniversity School of Medicine Alumnae Association, and the Wellesley CollegeAlumnae Association -- where she takes advantage of every opportunity to speakon issues that impact communities of color and advocate for change.
$i++ ?>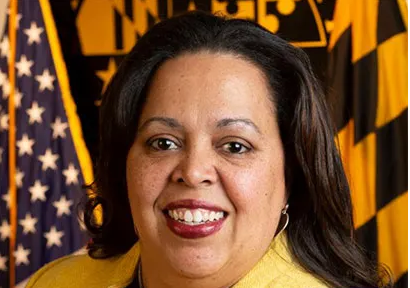 Roslyn Johnson, CPRP (she/her)
Director
Baltimore County Department of Recreation and Parks
Roslyn Johnson, CPRP was unanimously confirmed in March 2020 as the first female director for Baltimore County Maryland's Department of Recreation and Parks. She is excited her career has come full circle and she is able to bring her expertise in the field and her innovative spirit back to the County where she was raised. She was most recently the Deputy Director of Facility Operations for a six-time National Gold Medal winning Parks and Recreation agency in Prince George's County, MD. In this role, she led innovative recreation programs that served the community. She also put systems in place so that the department could successfully zero out their carbon footprint in 2018. She had oversight of natural and historic resources, sports and arts programs and facilities, maintenance and development, and public affairs and marketing.
Roslyn has an extensive career in the field of parks and recreation. In the past 17 years, she has held Deputy Director and Associate Director positions in parks and recreation agencies in Richmond, VA; the District of Columbia; and Baltimore. Her background and experience include overseeing multi-million dollar budgets, leading a diverse workforce, managing programs and facilities, and representing the agency in community outreach with elected officials, residents, and communities.
Roslyn has been very involved in NRPA (National Recreation and Park Association). She was a Board Member of NRPA from 2013-2019. Roslyn was a keynote at the inaugural Symposium on Leisure and Recreation Tourism in Shenzhen, China where she presented on being a Gold Medal Recreation and Parks Department as well as on the National Recreation and Parks Association. She presented at the first Urban Park Conference in Chicago, is a familiar presenter at the NRPA Conference, she taught during the inaugural year of the Graduate Institute at Oglebay and currently was an instructor for NRPA Director's school from 2015-2019. She has been a member of the NRPA Urban Park Directors group since inception, served a short stint on the Program Committee, was a diversity mentor, young student/professional lunch pair, and assisted with the Urban Parks Summit. Roslyn is a Senior Executive Fellow of the Harvard Kennedy School and has a certificate of leadership from The Center for Creative Leadership.
Her passion and enthusiasm for her profession is ever evolving and Roslyn recently completed training to become a Certified International Coach. She is also very involved in the professional community and is a member of The Ethnic Minority Society of NRPA, Maryland Recreation and Parks Association, Americans for the Arts, Maryland Association of Counties and The National Forum of Black Public Administrator's Maryland and Central Virginia chapters. Her induction into The American Academy for Park & Recreation Administration has been one of her long awaited professional goals.
She's a true advocate for and passionate believer in innovation of all forms; especially the ways in which it can shape our communities and the lives of our residents. Roslyn has served as keynote both nationally and internationally. These days, Roslyn is particularly focused on the intersection of diversity and innovation as we look for ways to adapt to and to continue to enjoy an ever changing world.
Roslyn graduated from the University of Maryland, College Park and in her free time enjoys making fused glass jewelry and silversmithing.
$i++ ?>
Components visible upon registration.