Drownings in Lifeguarded Pools - Why Submerged Victims Go Unnoticed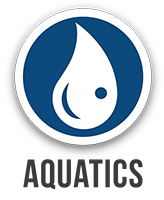 Join us for the inaugural webinar event for our new Quarterly Aquatics Webinar Series.
Lifeguards are expected to respond to patrons in distress before injury occurs. However, per a 2011 report from the CDC, lifeguards failed to do so several hundred times from 2000 to 2008. When drownings occur with lifeguards on duty, lifeguards are often blamed for the tragedy. But, based on scientific studies, lifeguards may unknowingly be positioned where drowning victims cannot be identified. Failing to properly position lifeguards provides a false sense of security to the public and sets lifeguards up to fail. This session will provide scientifically-based drowning prevention strategies that can be easily adopted by any facility that employs lifeguards.
Learning Objectives

Discuss limitations of current lifeguard positioning strategies and the impact on families and lifeguards when a fatal drowning occurs with lifeguards on duty.
Apply scientific data to improve safety at aquatic facilities.
Analyze options to optimize positioning and training of lifeguards.
Maria Bella
President - Professional Pool Solutions, LLC
Maria Bella has been actively involved in the aquatics industry for more than 40 years. She has operated numerous aquatic facilities and served as a subject matter expert for ANSI standards; the CDC's Model Aquatic Health Code; IAPMO's Uniform Swimming Pool, Spa and Hot Tub Code; and the ICC's International Swimming Pool and Spa Code. Bella provides consulting services to directors of college/university, municipal, school district, hotel, and waterpark facilities in standard of care for plant operations as well as positioning and supervision of lifeguards.
$i++ ?>
Bill O'Melia
Board Member & Founder, Drennen's Dreams Foundation
Bill O'Melia is a General Building Contractor in Colorado. Bill is married to his wife Melissa and is the proud father of three boys. On June 6, 2010 Bill and Melissa lost their oldest son, Drennen, age 12, to a fatal drowning in their lifeguarded community pool. Drennen had just started his seventh summer of competitive swimming the day before and had qualified for All-Stars in all three of his individual events. Since May of 2014, Bill has shared Drennen's story with hundreds of thousands of lifeguards and aquatics professionals nationally and is featured in the American Red Cross video "Not on Your Watch".
The Drennen's Dreams Foundation actively supports lifeguarding by raising money for training, equipment and educational materials for lifeguards, aquatic managers and facility owner/operators.
$i++ ?>
Components visible upon registration.