Economic Impact Study and Agency-Level Analysis
Recorded On: 03/08/2018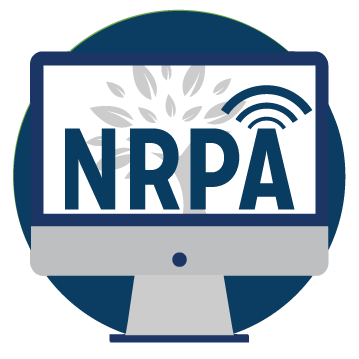 Hear the results of the newly released Economic Impact of Parks study conducted by the Center for Regional Analysis for NRPA. The presenters will highlight economic activity and job creations resulting from the operations and capital spending of America's local park and recreation agencies, including a review of the states where activity is the greatest. Further discussion will center on the additional ways that parks and recreation drives economic activity and how parks and recreation professionals and advocates can use these findings to support greater and more stable funding for their agencies.
Kevin Roth, PhD
Vice President of Research and Professional Development, National Recreation and Park Association
Kevin leads NRPA's collection and dissemination of data and insights for the park and recreation field. This includes setting NRPA's research agenda with 2 primary areas of focus: collection of performance benchmarks and development of key insights that make the case for increased funding support of park and recreation agencies through the lens of NRPA's three pillars: Conservation, Health and Wellness, and Social Equity.
Kevin A. Roth joined NRPA in 2015 as Vice President of Research. Kevin leads the research team in its mission to create valuable data and insights for NRPA members and to support NRPA's strategic goals and tactics.
Kevin has served in research functions in the nonprofit association space for two decades, including leading research at the Association for Financial Professionals for 13 years and running survey research activities at the National Association of Realtors for four years. Kevin has a PhD in Economics from George Washington University and a BA in Economics from St. Mary's College of Maryland.
$i++ ?>
Terry Clower, PhD
Northern Virginia Chair, Professor of Public Policy, Center for Regional Analysis, George Mason University
Terry L. Clower is Northern Virginia Chair and Professor of Public Policy at George Mason University. He is also director of GMU's Center for Regional Analysis. The Center provides economic and public policy research services to sponsors in the private, non-profit and public sectors. Prior to joining GMU, he was director for the Center for Economic Development and Research at the University of North Texas. Dr. Clower also spent 10 years employed in private industry in logistics and transportation management positions.
$i++ ?>
Mark White, PhD
Deputy Director-Center for Regional Analysis, George Mason University Schar School of Policy and Government
Dr. White is the Deputy Director of the Center for Regional Analysis at George Mason University. Dr. White joined the Center in January 2016. He is currently serving as project lead on the creation of the Economic Growth and Diversification Plan for Region 7 (NOVA) in the GO Virginia initiative. Prior to joining the Center for Regional Analysis, Dr. White was the Vice President for Research at the Center for Regional Economic Competitiveness (CREC) in Arlington, VA.
During his 11 years at CREC, Dr. White managed a wide variety of economic and workforce development research and technical assistance projects across the United States and Canada. These projects include numerous industry cluster and value-chain analyses in Hawaii, Illinois, North Carolina, and Pennsylvania. He also facilitated economic and workforce development planning initiatives in regions in North Carolina, Iowa, Texas and Ontario. He also supported the Georgia Governor's Office of Workforce Development's Work Ready Regions Initiative for four years by providing labor market information used to inform and shape regional workforce strategies. Dr. White's training activities include developing and delivering curriculum related to data-driven, strategic planning for the US Economic Development Administration and the Economic Developers Council of Ontario.
$i++ ?>
Components visible upon registration.