Great Expectations: Can Revenue Goals and Equity Co-Exist?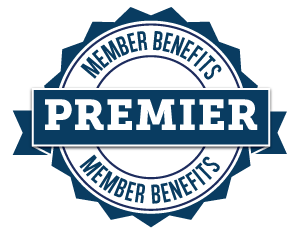 The roots of the recreation profession lie in the Playground Movement of the mid-1890s. We were a social service created to keep children safe, but today we are asked to be a service that recovers all or part of its costs, while still providing a level of social services — can these expectations co-exist? During this session, we will review how to identify and address community needs, tackle cost-recovery goals and meet the mandate for equity in services. These two mandates can co-exist if a relevant service is provided based on planning, market segmentation, competition analysis and financial performance monitoring.
Following this session, learners will be able to:
1. Identify and address community needs in order to provide equity in services.
2. Understand methods to meet cost-recovery goals while advancing community health and climate resiliency.

NRPA Education online learning content is accessible for 180 days from the date of your registration. The learning content is available for registration for one year from the date of origination.

Chris Nunes, PhD, CPRE
Director of Parks and Recreation
The Woodlands Township
Chris Nunes, CPRE is the Director of Parks and Recreation for The Woodlands Township, in The Woodlands, Texas. In that position, he oversees a $36.3 million operational budget and is accountable for the management of 148 parks, 15 swimming pools and aquatic facilities, and 220 miles of pathways. He speaks around the country (over 300+ times) on topics including: business plans, contracting, creative programming, marketing, external funding, communication, leadership and succession planning.
$i++ ?>

Donna Kuethe, CPRP
Recreation Director, Town of Moultonborough, NH
Donna Kuethe, CPRP is the Recreation Director for the Town of Moultonborough, NH a rural, tourist driven community with a year round population of under 5,000 and a seasonal population of over 25,000. Donna has held this position for over 41 years (soon to be retired). She also serves as the Executive Director of GP RED, a 501c3 devoted to "helping professionals who help communities thrive". Moultonborough's Tax Supported budget is $410,000 with a Revolving Fund budget of $122,000 and Capital Budget of over $300,000. Donna speaks regularly at state, regional and national conferences on a wide variety of topics including but not limited to: emergency preparedness and response in parks and recreation, legislative advocacy, personal and professional resiliency, programming, aquatic risk management, professionalism and even how to teach camp songs.

$i++ ?>
Components visible upon registration.