Great Urban Parks Campaign
Recorded On: 03/15/2018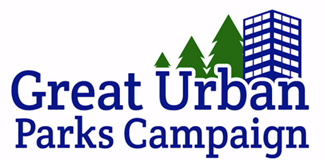 NRPA, in collaboration with the American Planning Association (APA), created the Great Urban Parks Campaign to improve environmental and social outcomes in underserved communities through promoting and advancing green infrastructure stormwater management projects within parks. Green infrastructure uses natural processes to slow the flow of and filter water to protect and restore clean and healthy waterways. Additionally, it is an efficient way to increase community resilience by addressing stormwater runoff, reducing localized flooding, and increasing biodiversity and wildlife habitat while simultaneously providing communities increased access to recreational opportunities and to nature
This subscription provides you instant access to all previous and upcoming webinars related to this important campaign.
Components visible upon registration.
Rich Dolesh (Moderator)
Vice President of Strategic Initiatives, National Recreation and Park Association
Richard J. Dolesh joined NRPA in 2002 and serves as the vice president for conservation and parks. He is responsible for development and implementation of national policy and initiatives related to conservation, stewardship and parks.
Rich worked 30 years in parks, outdoor recreation, and natural resource management at the local and state level in Maryland before coming to NRPA. His recent work includes leading NRPA's Parks Build Community initiative, coordinating the Parks for Mitigation demonstration projects, and working with the National Wildlife Federation to connect 10 million kids to nature and the outdoors over the next three years. Rich represents NRPA on a number of coalitions and advisory groups including the Sustainable Urban Forestry Coalition, the steering committee for Natural Play and Learning Area guidelines, and the Sustainable Sites Initiative (SITES).
Rich is a frequent contributor to NRPA's Parks and Recreation Magazine, and has written numerous articles on parks and natural resources in publications including The Washington Post and National Geographic Magazine.
$i++ ?>
David Rouse, FAICP, ASLA
Managing Director of Research and Advisory Services, American Planning Association
David Rouse is the Managing Director of Research and Advisory Services for the American Planning Association in Washington, DC. In this capacity he leads APA's applied research programs, including the Planning Advisory Service and the three National Centers for Planning: Green Communities, Hazards Planning, and Planning and Community Health. David is a Fellow of the American Institute of Certified Planners and a registered landscape architect with over 30 years of experience in community planning and design.
$i++ ?>
Robert Goo
Envornmental Protection Specialist, Office of Wetlands, Oceans and Watersheds, US Environmental Protection Agency
Robert Goo works in the Office of Water at the Environmental Protection Agency. His primary focus is to promote the use of green infrastructure to manage runoff and protect and restore water resources. In this capacity he works with state and local governments, NGOs, academia, and industry to assess and evaluate best management practices for stormwater management and encourage their implementation in a cost effective manner. Robert also works on the development of voluntary codes and standards such Sustainable Sites, LEED, ASHRAE, and the National Green Building Standards.
$i++ ?>
Emily Clifton
Senior Environmental Planner, Low Impact Development Center, Inc.
Emily Clifton, AICP is Senior Environmental Planner and Scientist for the Low Impact Development Center, a national research organization that focuses on sustainable stormwater management solutions for urban and developing areas. Emily has over 15 years of experience in green infrastructure management and leads the Low Impact Development Center's efforts on green infrastructure planning. She has an M.S. in Environmental Science and a Master's in Public Affairs from Indiana University. She also holds a B.A. in Business Administration and a B.A in Philosophy from Austin College. Emily provides leadership on design manuals, training, outreach efforts, research, and plan development and review for the Low Impact Development Center.
$i++ ?>
Na'Taki Osborne Jelks
Co-Founder, West Atlanta Watershed Alliance (WAWA)
Dr. Na'Taki Osborne Jelks co-founded the West Atlanta Watershed Alliance (WAWA), an urban, community-based organization of Proctor, Utoy, and Sandy Creek Watershed residents in Northwest and Southwest Atlanta, GA who are overburdened with environmental stressors and pollution, but often underrepresented at environmental decision-making tables. WAWA was established as a result of community efforts to halt discriminatory wastewater treatment practices in West Atlanta, and the organization has grown to become an impactful force in community-centered sustainable development.

In addition to her community leadership and activism, Dr. Jelks is a Visiting Assistant Professor of Environmental Health at Agnes Scott College in Decatur, Georgia.

$i++ ?>
Paula Conolly
Director, The Green Infrastructure Leadership Exchange
Paula coordinates the Green Infrastructure Leadership Exchange, which is a network of cities seeking to advance their green stormwater infrastructure programs. Prior to the Exchange, Paula led major policy initiatives for Philadelphia's renowned Green City, Clean Waters program, helping to change "business as usual" to implement over 30 acres of green stormwater infrastructure on parks, vacant lands, streets and private property.

$i++ ?>
Claire Robinson
Founder and Managing Director, Amigos de los Rios
Claire Robinson is the Founder and Managing Director of Amigos de los Rios "the Emerald Necklace Group", a non-profit developing parks and open space and a regional green infrastructure network throughout disadvantaged areas of Los Angeles County. Claire's multi-disciplinary background and approach has led to the unique success of Amigos in creating culturally relevant open space. With a background in cultural history and planning, and the teaching and practicing of art and architecture. She currently serves as member of the USDA' National Urban & Community Forestry Advisory Council, and on the USFS Community Collaborative to guide development of the San Gabriel National Monument Planning process.
$i++ ?>
Paul Taylor
Chief of Capital Development for Baltimore's Department of Recreation and Parks
Paul Taylor is a Landscape Architect by training and currently is serving as the Chief of Capital Development & Planning with Baltimore City Recreation & Parks. A graduate of Queens University (Kingston) and the University of Toronto, Paul started his career in Parks in 1988 with the City of Mississauga – a suburban municipality of over 700,000 just west of Toronto, managing Park Development in the Community Services Department. He moved to Atlanta in 2005 where he assisted with the early planning of the Atlanta BeltLine and served as the Director of Park Design with the City of Atlanta until 2014.
$i++ ?>
Jessica Brooks
Manager of Green Stormwater Infrastructure Implementation Program at Philadelphia Water Department
-
$i++ ?>
Heather Sage
Director of Community Projects, Pittsburgh Parks Conservancy
Ms. Sage joined the Pittsburgh Parks Conservancy in May 2013 as the Director of Community Projects. She is responsible for working collaboratively with community partners on new and ongoing projects within the parks, providing project management and serving as a liaison between PPC and project stakeholders. Additionally, Ms. Sage manages government affairs, foundation relations, and community engagement opportunities, focusing on expanding ways that park volunteers, patrons and supporters can further grow the PPC mission and continue to benefit from the parks in their lives.
$i++ ?>
Ruth Ayn Hocker, P.E.
Stormwater Program Manager, City of Lancaster (PA)
Ruth Ayn Hocker, P.E., D. WRE is the Stormwater Program Manager for the City of Lancaster, PA. She holds a bachelor degree in civil engineering technology from the Pennsylvania College of Technology and a master's degree in environmental engineering from the Pennsylvania State University. She has a broad multi-disciplinary background including transportation design, low impact development, sustainable stormwater management design, stormwater management program development and municipal green infrastructure implementation. She currently oversees the operations of Lancaster City's Stormwater and Wastewater Collections Programs.
$i++ ?>
Jill Bankston
Chief of Development, County of San Diego Parks and Recreation
Jill Bankston is the Chief of Project Development for the County of San Diego Department of Parks and Recreation. She manages a team of engineers, landscape architects and park professionals in the planning, design, and construction of new parks and park amenities. Jill received her BS in Civil Engineering from the University of Virginia and is a registered Professional Engineer in the state of California.
$i++ ?>
Matt Scharver
Manager of Watershed Programs, Northeast Ohio Regional Sewer District
Matt Scharver is the Manager of Watershed Programs for the Northeast Ohio Regional Sewer District, coordinating various water quality programs with Sewer District member communities, including operation and maintenance of green infrastructure implementation under the Sewer District's Project Clean Lake consent decree program to control combined sewer overflows in the greater Cleveland area. Additionally, he facilitates implementation of the Sewer District's Regional Stormwater Management Program. He brings 17 years of field experience and stormwater management to the Sewer District and is both a Certified Professional in Erosion & Sediment Control (CPESC) and Certified Erosion, Sediment & Storm Water Inspector (CESSWI).
$i++ ?>
Travis Miller
Regional Planning Manager, Ohio Kentucky Indiana Regional Council of Governments
Travis Miller is the Regional Planning Manager for the Ohio Kentucky Indiana Regional Council of Governments (OKI), the Metropolitan Planning Organization for the greater Cincinnati region. Miller manages various agency programs and leads regional environmental planning efforts. Miller is a landscape architect with a Master of Community Planning from the University of Cincinnati and a Bachelor of Science in Landscape Architecture from the Ohio State University. Miller also serves as an adjunct instructor for the University of Cincinnati School of Planning teaching courses on transportation and energy planning.

$i++ ?>
Laurence Wiseman
Senior Adviser to the Sustainable Urban Forest Coalition
Laurence Wiseman has worked "in the woods" for nearly four decades, most recently in urban forestry. After serving as founding president and CEO of American Forest Foundation, he chaired the National Urban and Community Forestry Advisory Council, and remains a senior adviser to the Sustainable Urban Forest Coalition
$i++ ?>