Green Infrastructure in Parks: Collaboration, Funding, and Community Engagement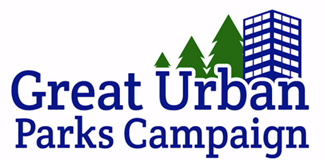 Exciting new opportunities for green stormwater management in parks are taking shape in urban communities across the nation. Public parks offer ideal locations for green infrastructure approaches to stormwater management and have the added benefit of providing sites that engage the public and empower communities to become involved in the design, installation, and maintenance of green infrastructure projects. Presenters include representatives from municipal stormwater management agencies and urban park systems who will discuss their experiences with implementing green infrastructure stormwater management projects in parks. Content will include a preview of the final draft of EPA's new technical publication, "Green Infrastructure in Parks: A Guide to Collaboration, Funding, and Community Engagement."
This webinar will be of interest to parks and water utility administrators, landscape architects, representatives of community organizations, and anyone interested in building a new collaborative approach to green infrastructure projects that go beyond the functional benefits of capturing and treating stormwater to engaging and empowering communities for the benefit of all.
*NRPA Premier Members only are offered a free CEU after completing the quiz for this webinar. Access will be provided in the form of a code issued via email.
Rich Dolesh (Moderator)
Editor-at-large, National Recreation and Park Association
Richard J. Dolesh worked 30 years in parks and natural resource management at the local and state level in Maryland prior to coming to NRPA where he has served as the Chief of Public Policy, Vice-President for Conservation, and most recently Vice-President for Strategic Initiatives. He retired in January, 2020, and continues to write for P&R Magazine as an editor-at-large.
Rich worked broadly to implement NRPA's three strategic pillars—conservation, health and wellness, and social equity—and assisted in developing strategic partnerships to benefit the Association. His recent work includes exploring the role of parks in adapting to the impacts of climate change, engaging park systems in green infrastructure stormwater management and climate resiliency and assessing the impact of private funding for public parks.
Rich is a frequent contributor to NRPA's Parks and Recreation Magazine and has written for numerous other publications including The Washington Post and National Geographic Magazine. His articles for Parks and Recreation Magazine and blog posts for Open Space, the NRPA blog, are widely read.
In September 2019, Rich received the Cornelius Amory Pugsley Medal awarded by the American Academy of Park and Recreation Administration. The Pugsley Medal recognizes outstanding contributions to the promotion and development of public parks and conservation in the United States.
$i++ ?>
Robert Goo (Moderator)
Environmental Protection Specialist, Office of Wetlands, Oceans and Watersheds, US Environmental Protection Agency
Robert Goo works in the Office of Water at the Environmental Protection Agency. His primary focus is to promote the use of green infrastructure to manage runoff and protect and restore water resources. In this capacity he works with state and local governments, NGOs, academia, and industry to assess and evaluate best management practices for stormwater management and encourage their implementation in a cost effective manner. Robert also works on the development of voluntary codes and standards such Sustainable Sites, LEED, ASHRAE, and the National Green Building Standards.
$i++ ?>
Paul Taylor
Chief of Capital Development for Baltimore's Department of Recreation and Parks
Paul Taylor is a Landscape Architect by training and currently is serving as the Chief of Capital Development & Planning with Baltimore City Recreation & Parks. A graduate of Queens University (Kingston) and the University of Toronto, Paul started his career in Parks in 1988 with the City of Mississauga – a suburban municipality of over 700,000 just west of Toronto, managing Park Development in the Community Services Department. He moved to Atlanta in 2005 where he assisted with the early planning of the Atlanta BeltLine and served as the Director of Park Design with the City of Atlanta until 2014.
$i++ ?>
Jessica Brooks
Manager of Green Stormwater Infrastructure Implementation Program at Philadelphia Water Department
-
$i++ ?>
Heather Sage
Director of Community Projects, Pittsburgh Parks Conservancy
Ms. Sage joined the Pittsburgh Parks Conservancy in May 2013 as the Director of Community Projects. She is responsible for working collaboratively with community partners on new and ongoing projects within the parks, providing project management and serving as a liaison between PPC and project stakeholders. Additionally, Ms. Sage manages government affairs, foundation relations, and community engagement opportunities, focusing on expanding ways that park volunteers, patrons and supporters can further grow the PPC mission and continue to benefit from the parks in their lives.
$i++ ?>
Components visible upon registration.