Hot Topic: Tackling the Opioid Crisis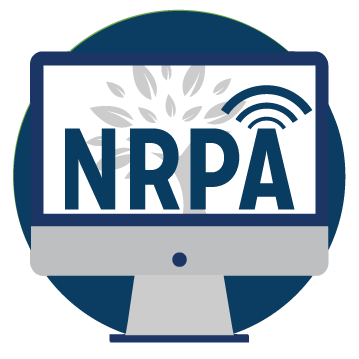 There has been a lot of news and political attention currently being paid to a steady rise in American's opioid use to what is now behind defined as an "Opioid Crisis" by political leaders. Stemming from the June 2018 Parks & Recreation article, this webinar will discuss current national research defining the extent of opioid use and park and recreation professionals experiences with this national trend as it impacts their front line efforts. Practical solutions will be shared along with suggested partnerships to help your agency get started in addressing this topic.

Nick Pirelli
Professor, Bridgewater State University
Nick Pirelli is a professional educator and community leader who helps individuals and organizations discover their potential. He serves as a professor in both the Communications and Leisure Studies departments at Bridgewater State University. He has held positions as a Campus Recreation Director, Deputy Director of Parks and Recreation, and mostly recently as Assistant Dean at Mount Ida College. While as Deputy Director of Parks and Recreation for the Town of Canton, Nick served as Chairman of the Canton Alliance Against Substance Abuse. He is a Certified Park and Recreation Professional and a Certified Emergency Manager. He is a member of the Association for Experiential Education and serves on the executive board of the Massachusetts Recreation and Park Association. Nick holds a Master's degree in Management, as well as a Bachelor's degree in Organizational Communication, which were both obtained from Bridgewater State University.
$i++ ?>
Shelly Strasser
Director, West Allis-West Milwaukee Recreation and Community Services Department
Shelly Strasser is the Director for the West Allis-West Milwaukee Recreation and Community Services Department located in the Milwaukee area in Wisconsin. Their community has been affected by the Heroin and Opioid Crisis and has taken an active role in the community and with department staff, to implement strategies of support.
$i++ ?>
'Kinzie Lee
Lead for Strategic Partnerships, National Center for Injury Prevention and Control's Office of Policy and Partnerships
Commander Shannon ('Kinzie) Lee, MPH serves in the National Center for Injury Prevention and Control's Office of Policy and Partnerships as the Center's Lead for Strategic Partnerships. She received a B.S. degree in Biology from Truman State University at Kirksville, Missouri and a MPH from the University of Tennessee-Knoxville.
Commander Lee has 15 years of experience in public health, beginning her career in occupational health, food inspection and disease prevention as a Public Health Officer in the Air Force at Offutt Air Force Base (AFB), Nebraska and Edwards AFB, California. She originally joined the CDC in the Office of the Director's Division of Issues Management and Executive Secretariat and moved to the National Center on Birth Defects and Developmental Disabilities (NCBDDD) in 2010. The last three years she served as the Deputy, Associate Director for Policy for NCBDDD.
'Kinzie excels in amplifying organizational processes—in her ten years at CDC she has re-designed/designed not only center-wide systems, but agency wide systems. She also has a strong background in strategic partnership development and engagement planning, gained from years of congressional and partner interactions. In an effort to continue to grow her personal interest in developing leaders and serving others she often uses human-centered design methods to help others develop solutions that both serve people and creatively accomplish goals.
$i++ ?>
Key:

Complete

Next

Failed

Available

Locked
Please take a moment to introduce yourself, share your experience, and collaborate with peers by asking questions within the webinar discussion forum.
Tackling the Opioid Crisis Webinar
08/09/2018 at 2:00 PM (EDT) | 60 minutes
08/09/2018 at 2:00 PM (EDT) | 60 minutes
This is the webinar component for the event held August 9, 2018. Please test your system prior to accessing this content.
6 Questions
We appreciate your opinion. Please take the time to fill out our course survey so that we may improve our programming.