Park Champions™ Initiative
Recorded On: 04/11/2019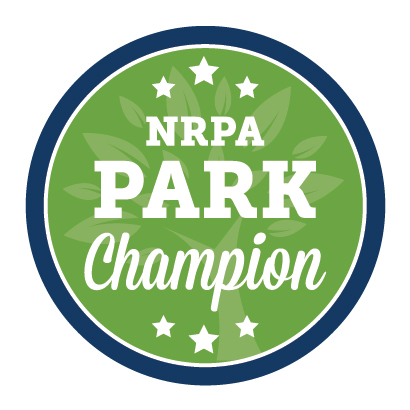 The Park Champions™ show-and-tell advocacy model allows our members to create meaningful experiences for members of Congress that demonstrate the importance of investing in parks and recreation. This online learning product brings together any past and future Park Champions™ learning opportunities through a single subscription. Within this free subscription, you will gain access and be notified of past and future webinars, micro-learning products, videos, and other resources produced under this initiative.
Upcoming Webinars
Please check back, new webinars coming soon!


Advocacy is a critical skill for being an effective park and recreation professional, no matter where you're at in your career. Whether you're fighting for this year's budget, arguing for your program's existence or just working to get through the day, being proficient in advocacy techniques can be a vital lifeline in your career. Step up for the future of parks and recreation by becoming a Park Champion™! This award-winning advocacy program will teach you the advocacy skills you need to know, beginning with developing relationships with key decision-makers. Park Champions™ across the country are building strong, lasting relationships with their elected officials by inviting them to park dedications, program kick-offs, special events, and more. The Park Champions™ show-and-tell advocacy model allows our members to create meaningful experiences for members of Congress that demonstrate the importance of investing in parks and recreation. Join the NRPA Public Policy team as we explore how you can make a difference for yourself, your agency and the field by stepping up as a Park Champion™.
Key:

Complete

Next

Failed

Available

Locked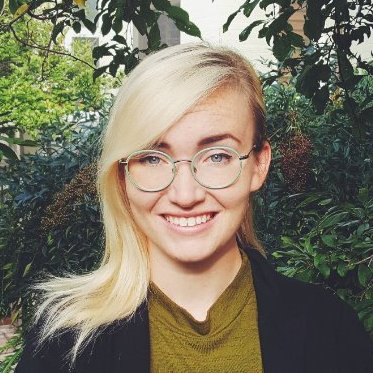 Jayni Rassmussen (Moderator)
Former Advocacy & Outreach Manager, National Recreation and Park Association
Jayni Rasmussen was the Advocacy and Outreach Manager for the National Recreation and Park Association until July 2019. She managed the Public Policy's team's advocacy initiatives, including the Park Champion campaign. Prior to NRPA, Jayni worked at Ocean Conservancy, where she coordinated advocacy and outreach efforts both on Capitol Hill and on the ground to garner support for ocean health policy. Jayni is a graduate of Kent State University, where she received her B.A. in Political Science.
$i++ ?>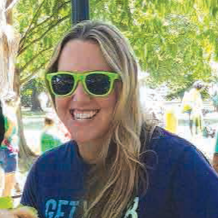 Kate Clabaugh
Former Director of Government Affairs, National Recreation and Park Association
Kate Clabaugh joined NRPA in May 2017 and managed the advocacy work related to health and wellness policy priorities, including nutrition, healthcare, and education. Kate previously worked for the national anti-hunger organization, the Food Research and Action Center, working with Congress to protect and expand access to the federal nutrition programs.
$i++ ?>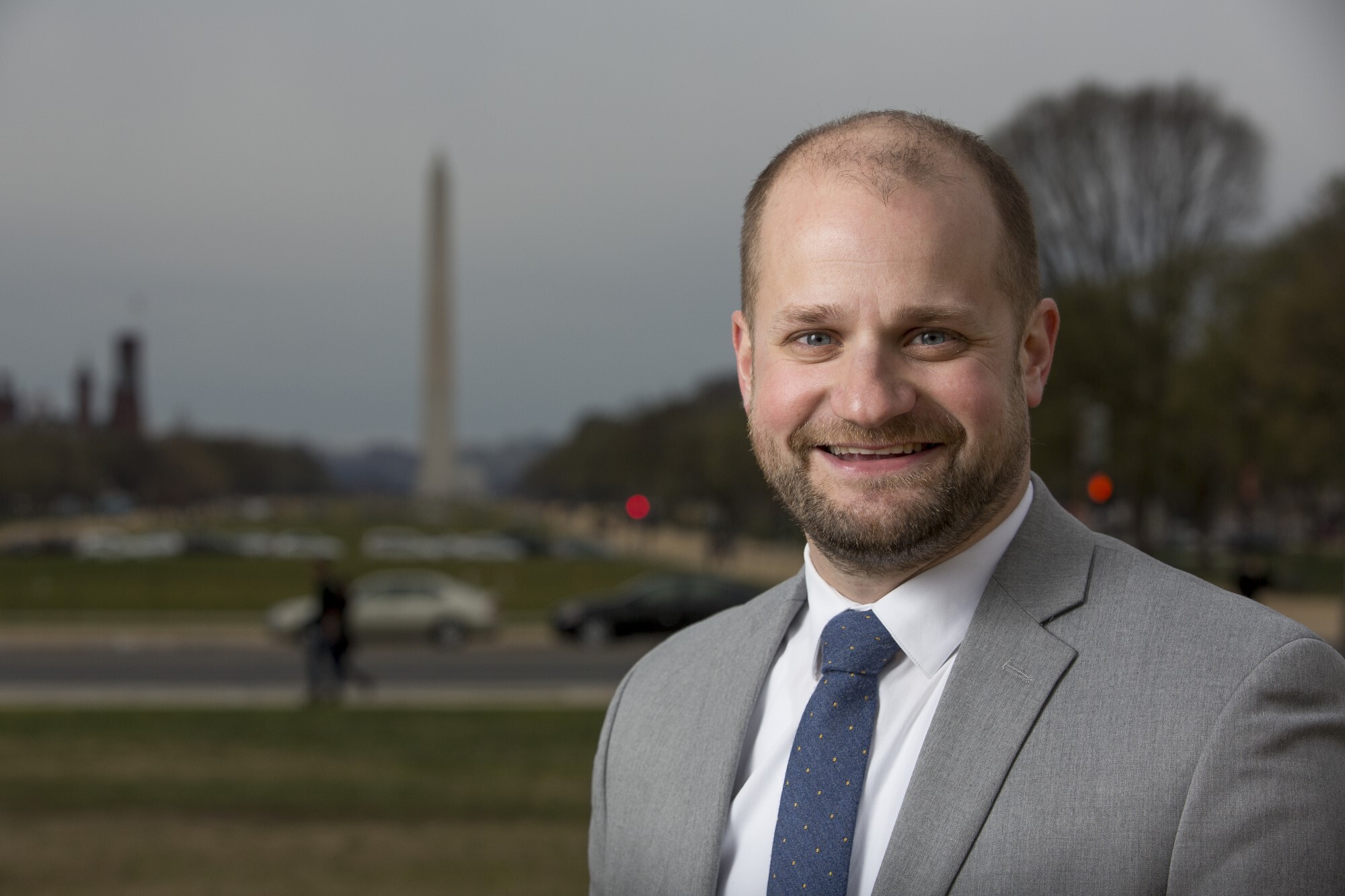 Kyle Simpson (he/him)
Director of Government Affairs
National Recreation and Park Association (NRPA)
NRPAs Director of Government Affairs. Kyle has been with NRPA for nearly 4 years. Prior to that he spent over 10 years on Capitol Hill in a variety of roles.
$i++ ?>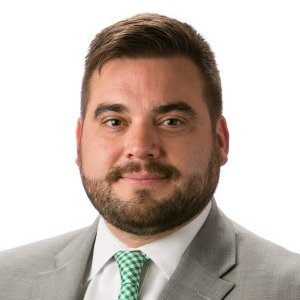 Kevin O'Hara
Former Vice President of Urban and Government Affairs, National Recreation and Park Association
Kevin oversaw NRPA's Federal Advocacy efforts and leads NRPA's engagement with urban directors and agencies. Previously, O'Hara was Manager of Government Affairs for the American Society of Landscape Architects where he oversaw advocacy efforts on urban parks, green infrastructure, children's access to nature and more. O'Hara also worked for a non-profit in the higher education finance sector where he led advocacy and college access initiatives. O'Hara earned a B.A. Political Science from the University of Wisconsin-Madison, and a Masters in Urban and Regional Planning from the University of Minnesota's Hubert H. Humphrey School of Public Affairs.
$i++ ?>

Roxanne Sutton
Director of Communications, National Recreation and Park Association
Roxanne Sutton is the Director of Communications at the National Recreation and Park Association (NRPA). Her responsibilities include overseeing social media strategy and content development and promoting the award-winning work of our partnerships and business development team. She is also the host of NRPA's podcast, Open Space Radio. In her role, Roxanne is fortunate to communicate and work directly with many NRPA members to promote new opportunities and showcase the great work local parks and recreation are doing in their communities. Prior to her role at NRPA, she worked at a PR firm in D.C. on a multitude of accounts ranging from energy clients to non-profits. She graduated with honors and recognition from George Mason University with her bachelors in Communication specializing in Public Relations. She was a member of Lambda Pi Eta and recipient of the Excellence in Communication Award.
$i++ ?>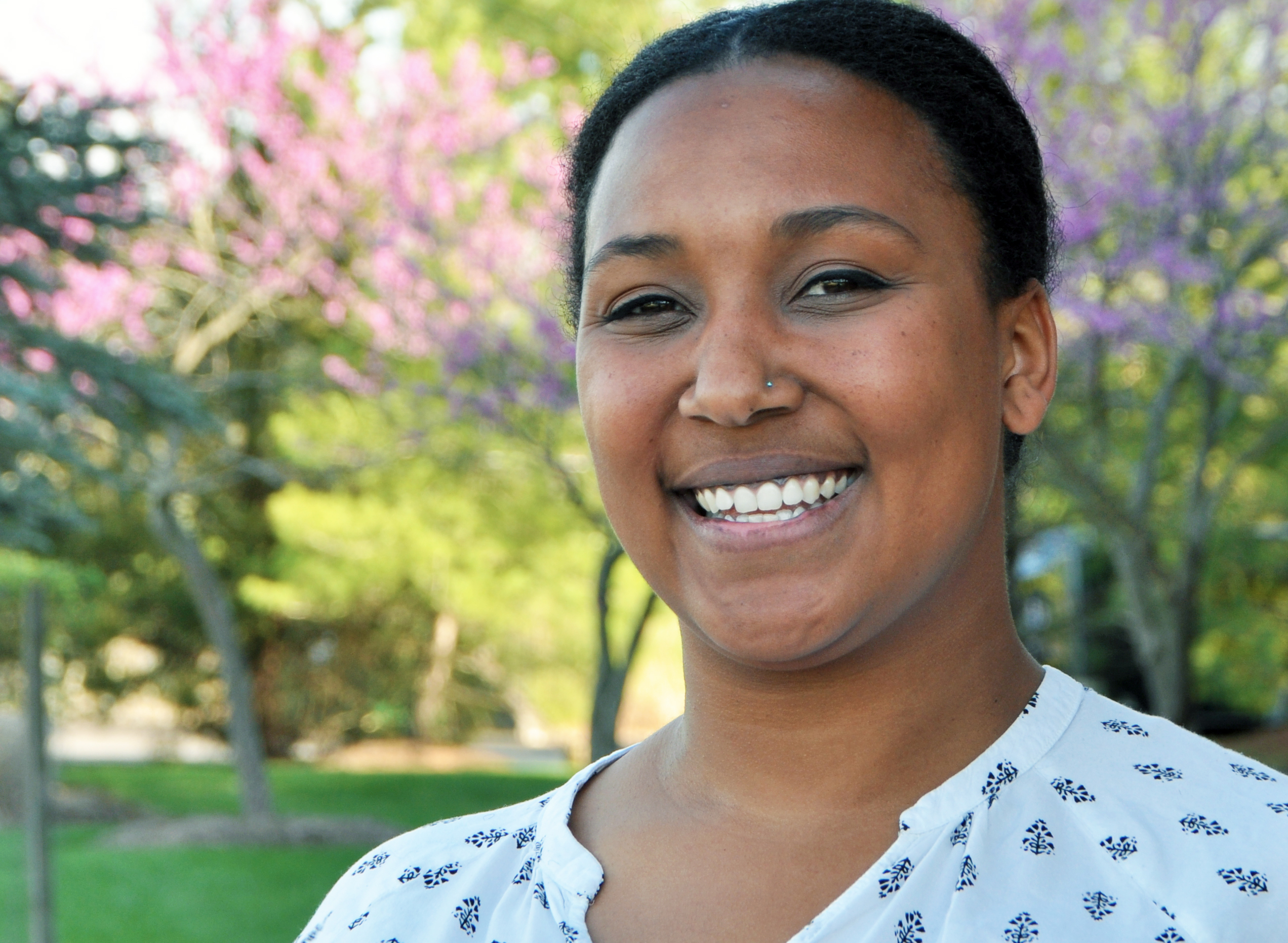 Catrina Belt
Marketing Manager, National Recreation and Park Association
$i++ ?>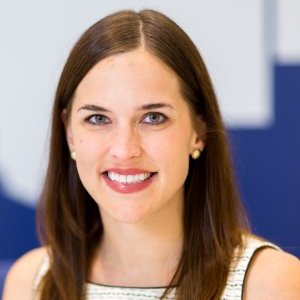 Julie Dixon
Director of Research, National Journal
$i++ ?>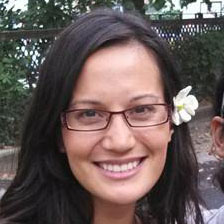 Le'alani Boykin
Community Visioning & Planning Manager at Partnerships for Parks
The contribution I am most compelled in making to the world is improving the processes that people work in; to streamline information exchange and harmonize relationships. I intend to understand both individual and group needs, and their portals to learning, to develop tools for their success.
$i++ ?>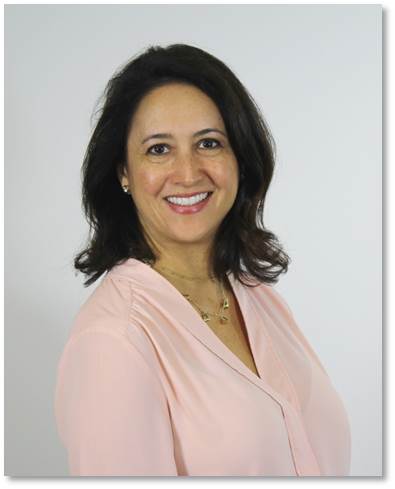 Luci Correa
Senior Staff Analyst, Houston Parks and Recreation
Luci Correa manages grants, legislation and development for the Houston Parks and Recreation Department. She has served the agency for 17 years in various functions including event and program sponsorships and grant writing. Luci holds a BBA in marketing from the University of Houston and an MBA from Texas Woman's University.
$i++ ?>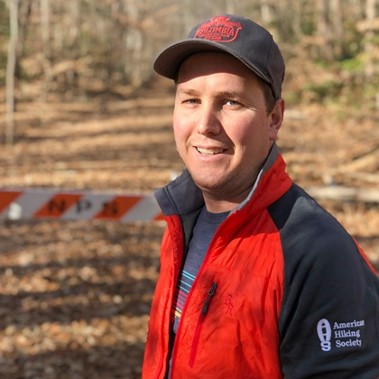 Tyler Ray
Director of Policy and Advocacy, American Hiking Society
$i++ ?>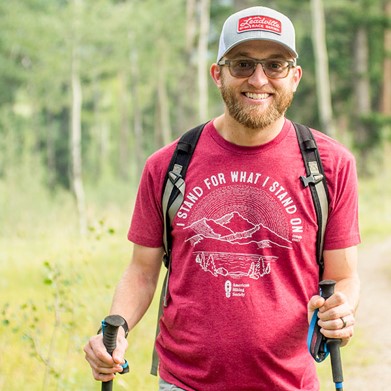 Wesley Trimble
Program Outreach and Communications Manager, American Hiking Society
$i++ ?>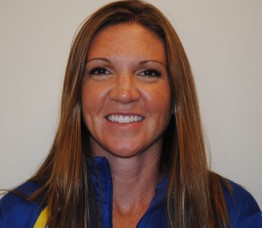 Jamie Polley, CPRP
Director of Parks, Recreation, and Forestry, Wausau & Marathon County, Wisconsin
Jamie Polley has recently become the Director of Parks, Recreation and Forestry for the City of Wausau and Marathon County WI. She was the Parks and Recreation Director for the City of Shakopee for 10 1/ 2 years. Prior to moving to MN She was the Director for the City of New London WI for four year. In 2011-2012 she attended the NRPA Director's School where she became familiar with the Did You Know Program. Having worked in a small WI City and coming to MN during the economic down turn it became apparent that she needed to do something to make Parks and Recreation important in her community. She brought the DYK program back to Shakopee and to the Minnesota Recreation and Parks Association where it was very well received and supported. The more she described the program the more other directors became interested. MRPA chose to support the program in 2014 and now has 29 agencies registered. Jamie plans to continue the advocacy effort that is so important to our profession as she returns to WI.
$i++ ?>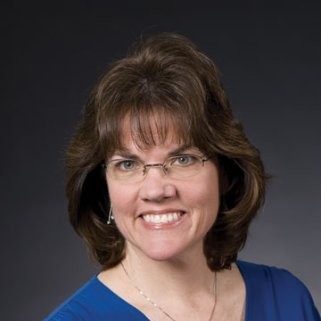 Jan Neitzert, CPRP, CAE
Executive Director, Missouri Park and Recreation Association
Jan Neitzert has been Executive Director for the Missouri Park and Recreation Association since 2008. A graduate of the University of Missouri, Jan was a practitioner for over 25 years, including therapeutic, aquatic, municipal and educational settings. For 12 years, she served as General Manager for Homeowners' Associations in a series of start-up communities for Pulte Homes/Del Webb in Las Vegas, Nevada. Other positions include leadership of the Council of State Executive Directors and the Missouri Society of Association Executives. She is both CPRP and a Certified Association Executive.
$i++ ?>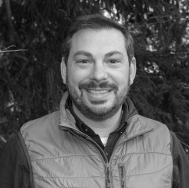 Ivan Levin
Director of Strategic Partnerships, National Park Trust
Ivan is a lifetime outdoor and park enthusiast, strongly believing in the importance of connecting current and future generations to outdoor places and experiences. Growing up in southeast Virginia, Ivan spent his childhood playing in the Chesapeake Bay and exploring local parks and swamps. Now as a dad of two, Ivan and his family make a point to spend as much time outside as possible and to visit national parks throughout the year – the family's favorite being Rocky Mountain National Park.
As NPT's Director of Strategic Partnerships, Ivan looks for new partnership opportunities, deepens relationships with current partners, and identifies ways to innovate programming and expand reach.
Before joining NPT, Ivan was the Deputy Director of the Outdoor Foundation, overseeing all of the Foundation's grant making, engagement and activation programs, research and many strategic partnerships. He is a frequent speaker on how to engage young adults in outdoor activities and connect them to green spaces and public lands. Ivan is also an adjunct faculty member at George Mason University in Fairfax, VA with the School of Recreation, Health, and Tourism and is an alumnus of the Salzburg Global Seminar's session on Parks for the Planet. Ivan holds a BS in Recreation, Parks, and Tourism with a concentration in outdoor recreation from the Radford University and a Masters in Recreation Resource Management from Frostburg State University.
$i++ ?>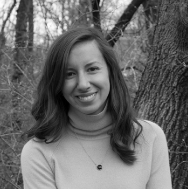 Samantha Jones
Communications and Program Manager, National Park Trust
Samantha has a deep passion for national parks and being outdoors. From a young age she worked at a local Girl Scout Camp every summer where her love for camping and hiking was born. She and her husband are working towards visiting all of the national parks, and although they have found beauty in each park, Grand Teton National Park will always remain a favorite, after getting married in front of its towering peaks.
As NPT's communications and program manager, Samantha oversees the many facets of NPT's communications strategy. She also manages our national Kids to Parks Day initiative and our partnerships to support military families.
Prior to joining NPT, Samantha was director of strategic initiatives at CulturalDC where she oversaw public programming and managed the community outreach for large-scale public events across Washington, D.C. She also served as the interim executive director and program director for Washington Project for the Arts, a non-profit art organization dedicated to exhibiting and promoting the work of Washington, D.C.-based artists. Samantha holds a master of fine arts degree in fine art history from American University and a bachelor of arts degree in international studies and art history from Wilson College.
$i++ ?>
Sorry -- You are not logged in on the Community Site, so we cannot show you the Community Discussion.