Practical Insights into Childhood Adversity: How ACEs Impact the Youth We Serve
Recorded On: 06/24/2019
Adverse Childhood Experiences (ACEs) are defined by the Centers for Disease Control and Prevention (CDC) as the term used to describe all types of abuse, neglect, and other potentially traumatic experiences that occur to people under the age of 18. Data from the original ACEs study conducted in 1995 by CDC and Kaiser Permanente reveal that ACEs are quite common even among a middle-class population. In fact, more than two-thirds of the population report experiencing one ACE, and nearly a quarter have experienced three or more ACEs. The study also found a powerful, persistent correlation between the number of ACEs experienced and the the chance of poor outcomes later in life, including dramatically increased risk of heart disease, diabetes, obesity, depression, substance misuse, smoking, poor academic achievement, time out of work, and early death. While ACEs are common, youth-serving professionals and programs can have a positive influence on children experiencing adversity. This includes increasing predictability and decreasing uncertainty, increasing trust while decreasing fear, and raising self-worth while lowering self-doubt.


Session Length: 10 minutes


NRPA Education online learning content is accessible for 180 days from the date of your registration. The webinar content is available for registration for one year from the date of origination.
Allison Colman
National Recreation and Park Association
National Recreation and Park Association
Allison Colman is the Director of Health for the National Recreation and Park Association on the Health and Wellness team. Allison joined NRPA in 2015 and oversees the out-of-school time portfolio, including NRPA's Commit to Health campaign and efforts to reduce childhood hunger through the USDA Child Nutrition programs. Allison also manages NRPA Parks for Inclusion initiative. Prior to joining NRPA, Allison worked in the recreation field facilitating health and wellness programs across all populations. Combined with her work in other non-profits and organizations, Allison has extensive experience in public health and wellness program management and preventative health initiatives.
$i++ ?>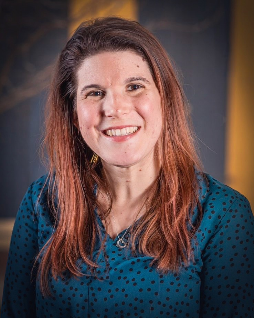 Elizabeth Cook
Senior National Advisor, Social-Emotional Health, Alliance for a Healthier Generation
Elizabeth Cook is the Senior National Advisor for Social Emotional Health at the Alliance for a Healthier Generation. A school psychologist by training, Elizabeth spent over a decade in the field before moving in to the roles of School Mental Health and then School Psychology consultant at the Wisconsin Department of Public Instruction. In that capacity, Elizabeth led several projects related to school mental health including, Wisconsin's Trauma Sensitive Schools Initiative, an evidence-informed multi-year approach to supporting schools in implementing and sustaining trauma-informed practices.
$i++ ?>
Lauren Kiefert
Program Specialist
National Recreation and Park Association
Lauren Kiefert is a Program Specialist for the National Recreation and Park Association. Lauren joined NRPA in January 2019 and works on various substance abuse prevention and education-related grants and projects. Lauren brings a wealth of knowledge to NRPA, having both educational and professional experience in the public health field. Prior to joining the association, she completed her Master of Public Health degree from George Washington University, with a focus on health promotion and prevention efforts. Her thesis examined the current opioid epidemic and potential approaches to address the nation-wide issue. She also worked for a substance abuse prevention coalition that served a diverse youth population.
$i++ ?>
Christopher Renjilian, MD, MBE
Assistant Professor of Clinical Pediatrics, Perelman School of Medicine at the University of Pennsylvania, Division of Adolescent Medicine, Children's Hospital of Philadelphia
Christopher Renjilian, M.D., M.B.E. is a pediatrician specializing in Adolescent Medicine and Sports Medicine at the Children's Hospital of Philadelphia (CHOP). The theme that ties together his clinical practice, teaching, research and advocacy efforts is that of building the strength of young people by fostering their internal resilience, with a particular focus on promoting youth development through healthy involvement in sports, play and recreation. Dr. Renjilian's clinical practice ranges from inpatient hospital medicine to office-based consultation for youth with sports-related injuries or for teens with complex medical or behavioral concerns. He also specializes in the care of homeless and marginalized youth, serving as a staff physician at Covenant House Pennsylvania, an agency that serves as a crisis center and shelter for Philadelphia's homeless youth.
In the academic setting, Dr. Renjilian has been appointed as an Assistant Professor of Clinical Pediatrics at the Perelman School of Medicine at the University of Pennsylvania. In this capacity, he participates in the education and mentorship of medical students and medical school graduates pursuing further training in pediatrics, adolescent medicine and sports medicine. Dr. Renjilian's particular area of interest lies in the intersection of sports medicine and adolescent health, with a focus on promoting positive youth development through sports, recreation, and play. His research includes the study of after-school programs that combine mentorship and running, with the goal of understanding how these programs can help youth to build social connections and individual strengths, while learning to protect themselves from the effects of adversity and toxic stress. He is a founding physician leader of NaturePHL, a partnership initiative that engages pediatricians to serve as ambassadors for outdoor play, and to prescribe outdoor recreation for Philadelphia's children and families with the support of innovative counseling, programming and information resources.
Dr. Renjilian is a graduate the Perelman School of Medicine at the University of Pennsylvania. He completed his residency in pediatrics and his subspecialty training at the Children's Hospital of Philadelphia.
$i++ ?>
Components visible upon registration.