Recycling is NOT Dead - How Your Agency Can Recycle Smarter Today
Recorded On: 08/08/2019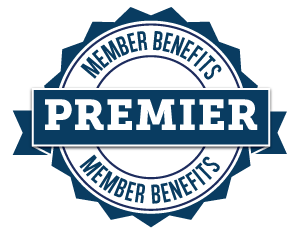 Recycling is NOT dead! However, it is facing serious challenges. This NRPA Premier Series webinar will tackle the tough challenges you will need to overcome to recycle in a way that is responsible, environmentally sound, and which saves money in the process. Learn how you can make your entire recycling program smarter by re-instituting multiple-stream recycling and re-use, setting net-zero goals, writing better contracts, creating an organics recycling program, and more.
This webinar will provide examples on how your agency can recycle effectively, how you can reinforce public messaging to recycle in an environmentally responsible manner, and how you can do new things in your recycling efforts such as organics recycling and net-zero approaches. Expert presenters will give you the techniques, methods, and successful examples to make your recycling work responsibly and economically. Recycling is facing serious challenges in park and rec agencies and in your communities, but there are ways to overcome these problems. If recycling is important to your environmental ethics and sustainability goals, you will definitely want to participate in this webinar.
Rich Dolesh
Editor-at-large, National Recreation and Park Association
Richard J. Dolesh worked 30 years in parks and natural resource management at the local and state level in Maryland prior to coming to NRPA where he has served as the Chief of Public Policy, Vice-President for Conservation, and most recently Vice-President for Strategic Initiatives. He retired in January, 2020, and continues to write for P&R Magazine as an editor-at-large.
Rich worked broadly to implement NRPA's three strategic pillars—conservation, health and wellness, and social equity—and assisted in developing strategic partnerships to benefit the Association. His recent work includes exploring the role of parks in adapting to the impacts of climate change, engaging park systems in green infrastructure stormwater management and climate resiliency and assessing the impact of private funding for public parks.
Rich is a frequent contributor to NRPA's Parks and Recreation Magazine and has written for numerous other publications including The Washington Post and National Geographic Magazine. His articles for Parks and Recreation Magazine and blog posts for Open Space, the NRPA blog, are widely read.
In September 2019, Rich received the Cornelius Amory Pugsley Medal awarded by the American Academy of Park and Recreation Administration. The Pugsley Medal recognizes outstanding contributions to the promotion and development of public parks and conservation in the United States.
$i++ ?>
Brendan Daley
Director of Strategy & Sustainability at Chicago Park District
Brendan Daley has over 20 years' experience working on sustainability and strategic policy initiatives in local government. Brendan currently manages the strategic direction of the Chicago Park District. He also manages sustainability initiatives across all 600 parks in the city. Before working at the Park District, Brendan worked at the Chicago Department of Environment, most recently at the Deputy Commissioner overseeing energy and air quality projects.
Brendan holds a BA in Political Science from Roosevelt University, an LLB in Law from Queen's University Belfast, Northern Ireland, and a Certificate in Civic Leadership from the Harris School of Public Policy at the University of Chicago. He is a LEED accredited professional with the US Green Building Council and a Certified Park and Recreation Professional through the National Recreation and Parks Association. Brendan wants to live in a world where teachers are paid more than CEOs, honey bees are abundant, and kids play outside as often as possible.
As a sustainability and strategy implementer, Brendan has been a guest lecturer at Chicago universities, park conferences, writer for various publications, and an accomplished speaker on the environment. When Brendan is not reducing, reusing, composting, or recycling, you can find him making pie, gardening, golfing, or telling really bad dad jokes to his kids.
$i++ ?>
Neil Seldman
President, Institute for Local Self-Reliance
Neil Seldman provides technical assistance to cities, community groups and businesses in the field of sustainable resource management. He has pioneered developments in processing, building deconstruction and small-scale manufacturing from recycled materials. Dr. Seldman has also chronicled the US recycling movement in the last 50 years in "History of the US Recycling Movement, Encyclopedia of Technology Energy and Environment" and "Wasting in the US 2000." He has also documented worldwide recycling developments for the World Bank in "Recycling from municipal refuse: a state-of-the-art review and annotated bibliography."
He is a founding member of the National Recycling Coalition at the First National Recycling Congress and the Grass Roots Recycling Network. According to Robin Cannon, Concerned Citizens of South Los Angeles, Dr. Seldman is known as grassroots organizer who, "shows communities how to fight against and how to fight for the sustainable solution to solid waste and economic problems." In recent years he has worked in Atlanta, Cleveland, Alachua County (Gainesville), FL, Reading, PA, Washington, DC, Bridgeport, CT, Austin, TX and Los Angeles. Dr. Seldman writes regularly for trade journals providing insight and criticism of poorly designed technologies and programs.
Dr. Seldman was a manufacturer in New York City and a university lecturer in political science before co-founding the Institute for Local Self-Reliance in the Adams Morgan neighborhood of Washington, DC.
$i++ ?>
Mike Ewall
Founder and Director, Energy Justice Network
Mike Ewall is the founder and director of Energy Justice Network, a national support network for grassroots community groups fighting dirty energy and waste industry facilities such as coal power plants, ethanol plants, natural gas facilities, landfills and incinerators of every sort. He has been actively involved in student and community environmental justice organizing since high school in 1990. He's taught hundreds of workshops at college campuses and activist conferences throughout the U.S. His grassroots support work has helped many communities achieve victories against power plants, landfills, incinerators, medical waste facilities and other polluting industries.
$i++ ?>
Components visible upon registration.