Virtual Talks
Virtual Talks feature knowledgeable subject matter experts presenting on timely insights from research and practice.
Upcoming Talks
Virtual Sandboxes
Virtual Sandboxes create online networking experiences for participants to talk shop, compare notes, and swap advice around hot topics in the field.
Upcoming Sandboxes
Virtual Clinics
Virtual Clinics invite participants to discover new skills and concepts and immediately put their newfound knowledge to work.
Upcoming Clinics
Virtual Learning Subscription
The 2022 Monthly Virtual Learning Subscription includes 12 pre-scheduled learning events (one per month) with access to archived 2022 subscription events throughout the year. These events (previously known as Premier Webinars) generally occur on…
More Info
Equity in Practice
View upcoming and recent on-demand events that discuss centering equity to support park and recreation professionals in their work.
Learn More
Free Learning Opportunities
NRPA Education offers professionals a variety of free learning opportunities to help navigate your career path.
Learn More
Certification and Accreditation Training
Preparation for the CPRP, CPSI, and AFO certifications and CAPRA Accreditation training and resources.
Learn More
Earn CEU
NRPA offers CEU through online learning opportunities for career growth and to help you maintain your professional certification.
More Info
Certificate Programs
Certificate programs available to support your career growth.
Learn More
NRPA Conference On Demand
Upcoming Virtual Events
Contains 12 Product(s)

Subscribe to the 2021 Premier Webinar Series and be instantly registered for any premier discounted webinar that we offer for all of 2021 with continued access to the archived recordings and materials.

Contains 4 Component(s), Includes Credits

Includes a Live Web Event on 12/09/2021 at 2:00 PM (EST)

Our industry is growing while our staff pool is shrinking. That sounds scary, but it doesn't have to be. Join this presentation as we walk though some ways to recruit, retain and grow staff.

Contains 2 Component(s)

Includes a Live Web Event on 01/20/2022 at 2:00 PM (EST)

Park and recreation agencies are trusted gathering places where community members can access programs and services that support their health and well-being. Two of these programs include the Supplemental Nutrition Assistance Program (SNAP) and the Special Supplemental Nutrition Program for Women, Infants and Children (WIC). As park and recreation agencies pioneer innovative partnerships with SNAP and WIC offices, NRPA invites you to an interactive conversation where park and recreation professionals can discuss strategies and challenges to support federal benefit programs.
Featured Learning Events
Contains 2 Component(s)

​Olmsted 200's third webinar in the Conversations with Olmsted series. In this series, panelists explore different aspects of Olmsted's far-reaching influence on America's physical landscape and social fabric. This installment is co-hosted by the National Association for Olmsted Parks and the American Public Health Association.
| Access Date | Quiz Result | Score | Actions |
| --- | --- | --- | --- |
Search the entire site by Category, Type and Content.
Networking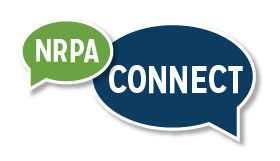 Share and learn with your peers or submit a topic suggestion.