NRPA is committed to providing well-crafted and relevant online learning opportunities for individuals at all levels in the park and recreation field. In today's ever changing world, online learning is a cost-effective and flexible way to educate staff, provide training and earn Continuing Education Units (CEUs) without leaving the comfort of your home or office. Investing in yourself and your career is the ultimate long-term investment. Get started today!

NRPA's Marketing and Communications Certificate
NRPA's Marketing and Communications Certificate was developed to develop basic skills for the park and recreation professional tasked with delivering messaging for their agency. The courses included in this certificate take you on a path toward developing your own strategic marketing and communications plan, applying material through an interactive worksheet that allows you to investigate case studies while also applying the concepts to your own context. By completing all four courses in this certificate, you should come away with a toolkit and a tangible plan that may be implemented at your agency or department to tell the park and recreation story.
The four courses included in this certificate are:
NRPA's Splash Pad Certificate

NRPA's Splash Pad Certificate Program is designed to provide you with the knowledge and skills needed to create and implement a water play recreation area for your agency and community. By completing this online certificate program, you will gain the expertise necessary to plan, design, operate and maintain a splash pad facility.
The program includes four online courses, each focused on key areas of the implementation and operation of splash pad facilities. To receive your Splash Pad Certificate and 1.2 CEUs, you must complete each of the four courses. Each course will be available individually, but you must be currently AFO or CPO certified to enroll for the Operations and Maintenance and Repair courses.
The four courses included in this certificate are:
NRPA Live Archives

NRPA Live allows you to virtually experience the NRPA Annual Conference. During the live event, you can stream sessions, engage with the speakers and your peers, and view additional conference-related content. Following the live event, you may watch the recorded sessions and continue to engage your peers through content-focused discussions. Archives are currently available from the following years:
NRPA's Leadership Certificate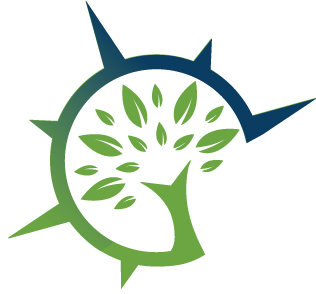 The NRPA Leadership Certificate is designed to provide leaders practical and applicable methods for transforming themselves and their agency. This new certificate offers a robust online learning opportunity for maximum flexibility. The program navigates through the latest in leadership principles that will take you and your agency to the next level. Whether you come from a large or small agency, the NRPA Leadership Certificate will prepare you to handle any decision that comes your way. The online certificate is delivered in four courses that will expand upon the leadership foundation you have developed as a current senior leader within your organization or help to build a foundation for those who are aspiring to leadership roles within park and recreation.
The four courses included in this certificate are: