Virtual Talks
Virtual Talks feature knowledgeable subject matter experts presenting on timely insights from research and practice.
Upcoming Talks
Virtual Sandboxes
Virtual Sandboxes create online networking experiences for participants to talk shop, compare notes, and swap advice around hot topics in the field.
Upcoming Sandboxes
Virtual Clinics
Virtual Clinics invite participants to discover new skills and concepts and immediately put their newfound knowledge to work.
Upcoming Clinics
Virtual Learning Subscription
The 2022 Monthly Virtual Learning Subscription includes 12 pre-scheduled learning events (one per month) with access to archived 2022 subscription events throughout the year. These events (previously known as Premier Webinars) generally occur on…
More Info
Equity in Practice
View upcoming and recent on-demand events that discuss centering equity to support park and recreation professionals in their work.
Learn More
Free Learning Opportunities
NRPA Education offers professionals a variety of free learning opportunities to help navigate your career path.
Learn More
Certification and Accreditation Training
Preparation for the CPRP, CPSI, and AFO certifications and CAPRA Accreditation training and resources.
Learn More
Earn CEU
NRPA offers CEU through online learning opportunities for career growth and to help you maintain your professional certification.
More Info
Certificate Programs
Certificate programs available to support your career growth.
Learn More
NRPA Conference On Demand
Featured Learning Opportunities
Includes Credits

Released November 2022! NRPA's Research and Evaluation team develops data and tools park and recreation leaders can use to optimize operations and make the case for greater and more sustainable funding. Join this talk to review insights from the latest NRPA research reports and evaluation activities. Hear from NRPA's librarian who will demonstrate how park and recreation professionals can identify resources that will help them address the challenges they face. Available on demand in November!

Released November 2022! Join Autumn Saxton-Ross, VP of Education and Chief Equity Officer for NRPA, Laure Kosey, Director of Oak Brooke Park District and Jon Marquardt, Superintendent of Facilities for Skokie Park District as they discuss their approaches to inclusion in facilities, summer camper and staff policies, and recreation practices and programs in support of nonbinary and transgender inclusion.

Includes Credits

Released October 2022! Join us for the third session in a series focused on innovation to learn about groundbreaking work that is helping improve communities. Learn more about San Francisco's coronavirus (COVID-19) response and a waterfront development that addressed key issues of economic, cultural and physical displacement.
Upcoming Live Virtual Events
Contains 1 Component(s)

NRPA membership hours take place the second Thursday of each month at 1pm ET. Join the membership team for a brief overview of NRPA membership at the top of the hour followed by the opportunity to ask questions about your benefits, getting involved with NRPA and much more. We invite everyone to join!

Contains 2 Component(s)

Includes a Live Web Event on 12/08/2022 at 2:00 PM (EST)

We know that seasonal hiring is a year-round task! Join park and recreation professionals from across the country to discuss their strategies on recruiting seasonal staff for summer 2023.

Contains 2 Component(s)

Includes a Live Web Event on 02/09/2023 at 2:00 PM (EST)

Inclusion has been the focus of many virtual learning events at NRPA, but how do we put this into practice? Join us for this clinic to explore the hands-on application of inclusion practices with guidance from NRPA staff. This event is held live and will not be available on-demand.
| Access Date | Quiz Result | Score | Actions |
| --- | --- | --- | --- |
Networking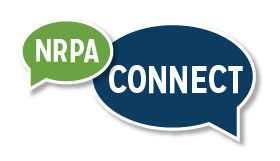 Share and learn with your peers or submit a topic suggestion.