The NRPA Office will be closed from 1:00 p.m. ET on December 22, 2023, through January 1, 2024.
Virtual Learning Opportunities
Check out NRPA's latest live and on-demand virtual online learning opportunities.
Talks
Clinics
Sandboxes
Equity in Practice
View upcoming and recent on-demand events that discuss centering equity to support park and recreation professionals in their work.
Learn More
Virtual Learning Subscription
Free to Premier members, register to have immediate access to a new virtual Talk each month!
More Info
Conference and Schools
Conference On-Demand
Schools
Certification and Accreditation Training
Preparation for the CPRP, CPSI, and AFO certifications and CAPRA Accreditation training and resources.
Learn More
Certificate Programs
Certificate programs available to support your career growth.
Learn More
Upcoming Live Virtual Events
Contains 1 Component(s)

NRPA membership hours take place the second Thursday of each month at 1pm ET. Join the membership team for a brief overview of NRPA membership at the top of the hour followed by the opportunity to ask questions about your benefits, getting involved with NRPA and much more. We invite everyone to join!

Contains 1 Component(s)

Park and recreation professionals have the tools and resources to lead localized, anti-racist solutions that advance the multitude of benefits derived from equitable park access and climate-resilient park systems. The Park Access Network is an open community bringing together diverse professionals to facilitate conversations and best practices among peers to drive systemic changes that advance equitable and resilient park access.
NRPA Member Network Meetings
NRPA provides exclusive member Networks to support your professional needs. NRPA Networks deliver enhanced opportunities for collaborative discussions and the chance to network with professionals across the country. With a diverse set of Networks, you can engage with like-minded professionals who face the same challenges and opportunities as you do every day.
Most NRPA Networks host meetings monthly or bimonthly via Zoom to discuss topics and issues that are most relevant to their group.
Featured On-Demand Learning
| Access Date | Quiz Result | Score | Actions |
| --- | --- | --- | --- |
Networking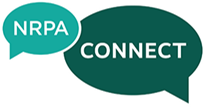 Share and learn with your peers or submit a topic suggestion.

NRPA provides exclusive member networks to deliver opportunities for collaborative discussions and the chance to network with professionals across the country.