May Premier: Gun Violence Prevention: The Role of Parks and Recreation
Released May 2023! The District of Columbia (D.C.) Department of Parks and Recreation (DPR) serves a community of 700,000 people, as well as millions of tourists each year. Following the first several months of the coronavirus (COVID-19) pandemic, D.C. experienced an uptick in the amount of violent crime involving youth. In conjunction with the Mayor Muriel Bowser's Gun Violence Prevention Initiative, DPR implemented a Late Night Hype Program. With a focus on engaging youth through recreation, these professionals will discuss how their commitment to creating positive experiences has helped to make a meaningful impact on their communities. Don't miss this opportunity to learn how this program provides safe and constructive alternatives for youth by gun violence.
Learning objectives
As a result of attending, participants will be able to:
1. Identify the strengths, weaknesses and opportunities of the Late Night Hype Program.
2. Assess whether their agency has the fiscal and personnel resources to support implementing a similar program.
3. Verbalize the impact parks and recreation can have on disrupting violence in the communities they serve.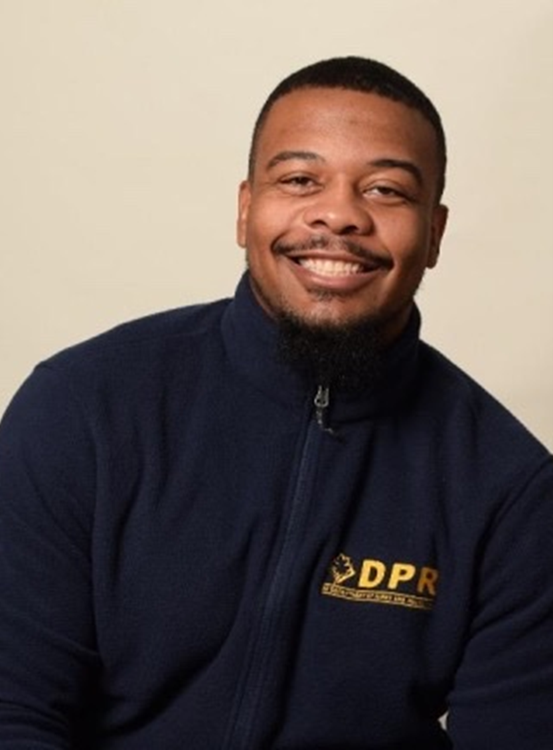 Marcus Coates, MPA
Deputy Director, Recreation Services
District of Columbia (DC) Department of Parks and Recreation (DPR)
Marcus Coates serves as the Interim Deputy Director of Recreation Services. He's a seasoned public sector veteran with over 10+ years of leadership, personnel management, resource management, administrative operations, and community development experience.
He began his career in the private sector, where he worked in the communications department for the Washington Teachers Union. Since 2012, he has served in several roles at DPR, including Recreation Specialist - implementing programs, activities, and events for community-based facilities; Site Manager – responsible for the formulation of facility program offerings and ensuring operational efficiency across multiple facilities; Chief of Community Recreation Division - supervised the work of team members across nearly 70 facilities while providing expert direction and guidance to ensure information systems are developed, deployed, implemented, and supported in a manner consistent with the Districts' policies; and Chief of Community Programs Division where he was responsible for developing and improving the quality of the organization's various program areas while ensuring programs meet regulatory and legal requirements, and internal policies are enforced.
Born and raised in Washington DC, and a DC Public School graduate, Marcus has a profound love for the city's rich culture and a passion to support its residents. As a current Ward 8 resident, in his spare time, you can find Marcus utilizing the park systems with his family, enjoying the nightlife, and spending time mentoring youth.
He earned a Bachelor of Science degree in Business Administration from Winston Salem State University and a Master of Science degree in Public Administration from the University of the District of Columbia. In June of 2023, he will have completed the Executive Leadership Program through the DC governments Center of Learning and Development.
$i++ ?>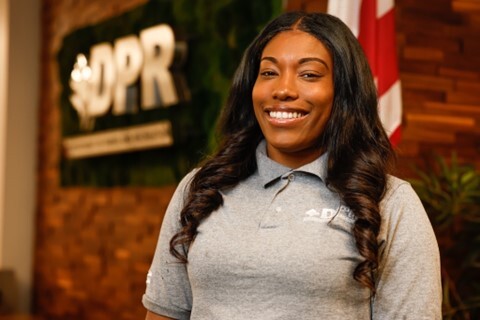 Desha Williams
Recreation Specialist, Community Recreation
District of Columbia (DC) Department of Parks and Recreation (DPR) s
$i++ ?>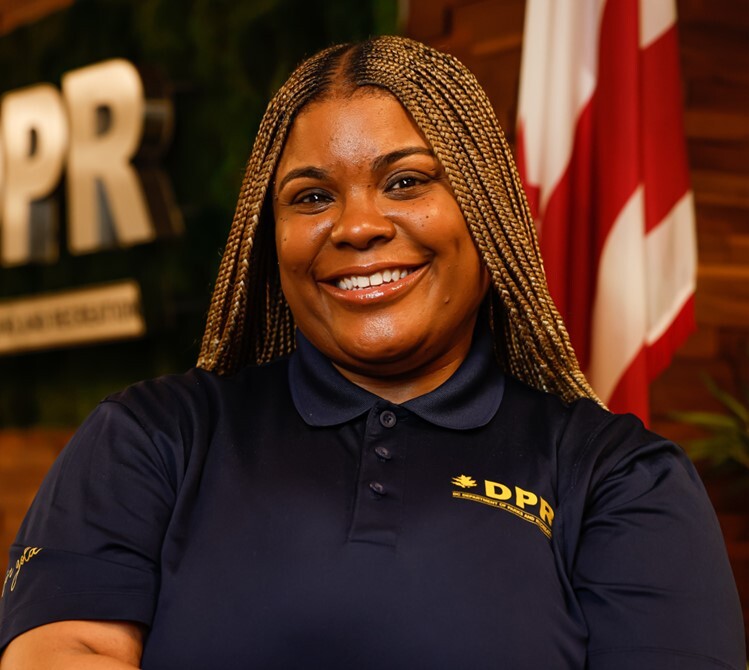 Safiyyah Aleem-Woods
City Wide Program Coordinator, Youth Development
District of Columbia (DC) Department of Parks and Recreation (DPR)
Safiyyah Aleem-Woods is the City Wide Youth Development Program Coordinator of the Supreme Teens Program with the DC Department of Parks and Recreations. Safiyyah has thrived in the Youth Development Division for the past 4 years and has been employed with DPR for the past 10 years. She is the Recipient of the 2021 Life Changers Award. Safiyyah's outreach work began as the Lead Trainer under the direction of the honorable Mayor Barry in the Marion Barry Youth Leadership Institute. During her tenure as a Trainer, Safiyyah found her purpose and passion for youth programming. Safiyyah continues to pour back into the community to change the narrative of the next generation by creating a reach to community resources for the youth.

Safiyyah's leadership in the Youth Development Division has been awarded back-to-back for Program of the Year. Safiyyah believes in advancing youth development through curriculum writing and program implementation. She is passionate about giving youth experiences and exposure through leisure, social and recreational activities. Some of her most notable accomplishments is recruiting and retaining youth at a growing rate of 400% from 2021 to 2023.
$i++ ?>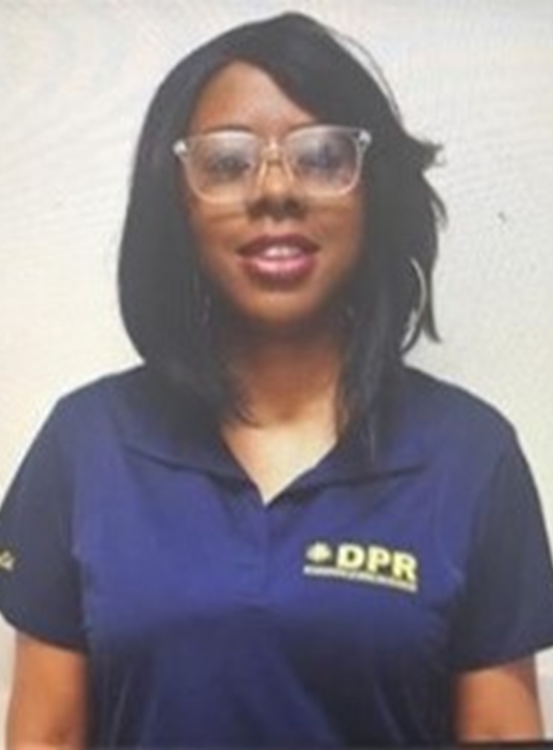 Danielle Hunter
Chief, Roving Leaders
District of Columbia (DC) Department of Parks and Recreation (DPR)
Danielle Hunter is the Chief of the Roving Leaders and Mobile Recreation Division with DC Department of Parks and Recreation. Chief Hunter is a native Washingtonian with 23 years of Parks and Recreation experience. She started her Parks and Recreation career as a summer employee with our sports office. At the tender age of 19, Chief Hunter was introduced to the Roving Leader Program, it was then she knew that public service, violence prevention and youth development would be her ultimate career path. During her tenure with DPR, Ms. Hunter has risen through the ranks of the Roving Leader Program, eventually earning the chance to oversee the overhaul and transformation of the program during the pandemic.
Ms. Hunter credits her long-lasting professional development to the residents of the District of Columbia. She is most proud of the development and expansion of Mobile Recreation division that went from a seasonal program to a year-round, multi-vehicular offering. Danielle attended Tennessee State University and Howard University where she received her degree in Public Health Administration.
$i++ ?>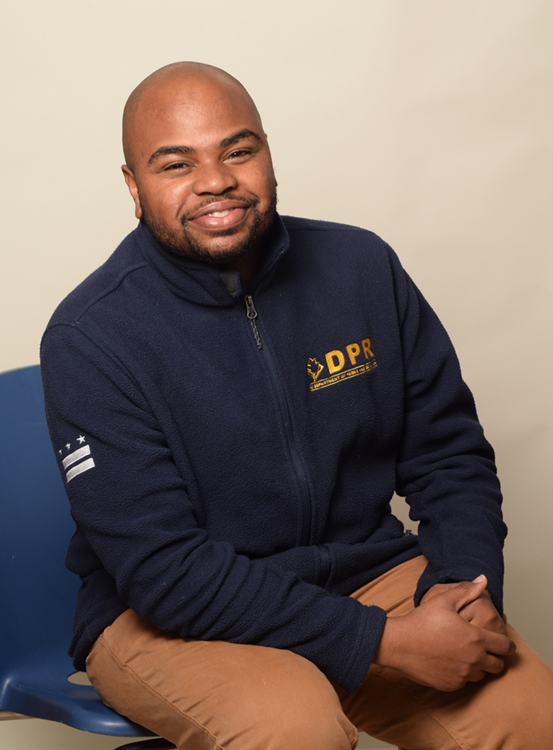 Anthony Snead
Recreation Specialist, Community Recreation
District of Columbia (DC) Department of Parks and Recreation (DPR)
Anthony Snead Jr. is a fun loving, energetic, ReCREATOR! He started his career in childcare in 2011 at The Campagna Center in Alexandria, VA. Born and raised in Alexandria, he felt this was a way to give back to the city that gave so much to him. At The Campagna Center, he gained a wealth of knowledge that allowed him to begin a successful care in the childcare field. The foundation from The Campagna Center catapulted him to further his career.
In 2015, He moved on to The Washington International Primary School where he served as a Senior Counselor, Manager of the Extended Day Care (during the summer), Substitute Teacher, and Enhancement Instructor. This opportunity allowed him to expand his knowledge of curriculum, planning, and managing.
The call to recreation was so loud in 2018 he had no choice but to answer the recreation call. He discovered that his family had roots in recreation. His recreation career started with him being a Customer Service Representative. DC Department of Parks and Recreation has held a special place in his heart ever since. Now he serves as a Recreation Specialist upholding the community through programming and engagement. He understands the importance of being approachable and being able to listen to his constituents. He holds strong to the mantra that DC DPR is where the fun STILL happens!
$i++ ?>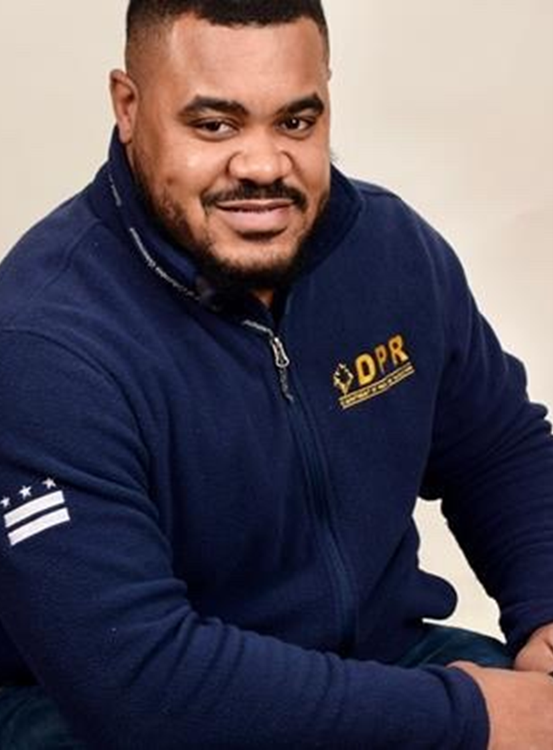 Otis Grandson
Chief, Community Recreation
District of Columbia (DC) Department of Parks and Recreation (DPR)
Otis Grandson is a leadership expert who delivers high-energy coaching that challenges colleagues to leverage their focus on the best practices, professionally and personally. Otis loves to empower his colleagues and constituents to unleash their creativity and untapped potential.
With over 15 years of experience being a public servant, he continues to mentor with passion. Otis has served as the Regional Manager, in the Community Recreation Division, for the past four years. He is an avid supporter for community activations and special events. During the height of the pandemic, Otis partnered with an organization and donated funding to provide gifts for 550 families for Christmas. He has facilitated trainings for over 100 recreation specialists in the agency.
$i++ ?>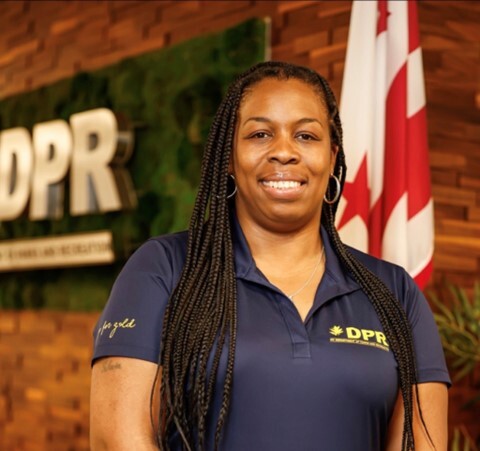 Tania Butler
Program Support Specialist, Kids, Camp, & Co-op
District of Columbia (DC) Department of Parks and Recreation (DPR)
Tania Butler is a Program Support Specialist for the DC Department of Parks and Recreation. In this role Tania coordinates City Wide Events, helps lead innovative recreational programs and events to help prevent gun violence in the District of Columbia. With over six years of experience with DPR, she has leveraged her wealth of knowledge to connect with local agencies, organizations, internal and external partners to support her efforts in combatting violence. She also contributes her skills and talents to the Kids, Camps, and Co-Op Division to help bring quality programs to the youth in the city. This includes but is not limited to Summer Camps, Break Camps, Cooperative Play, Community Recreation, and Out of School Time programming. Tania has also been recognized for of all her hard work and dedication by receiving the 2022 DPR Director's Award. Her greatest accomplishment is raising her three lovely children. They constantly motivate her to be a positive impact and maintain a strong passion for giving back to the youth in all eight wards of the city; she will proudly continue to serve the residents of the District of Columbia with gratitude.
$i++ ?>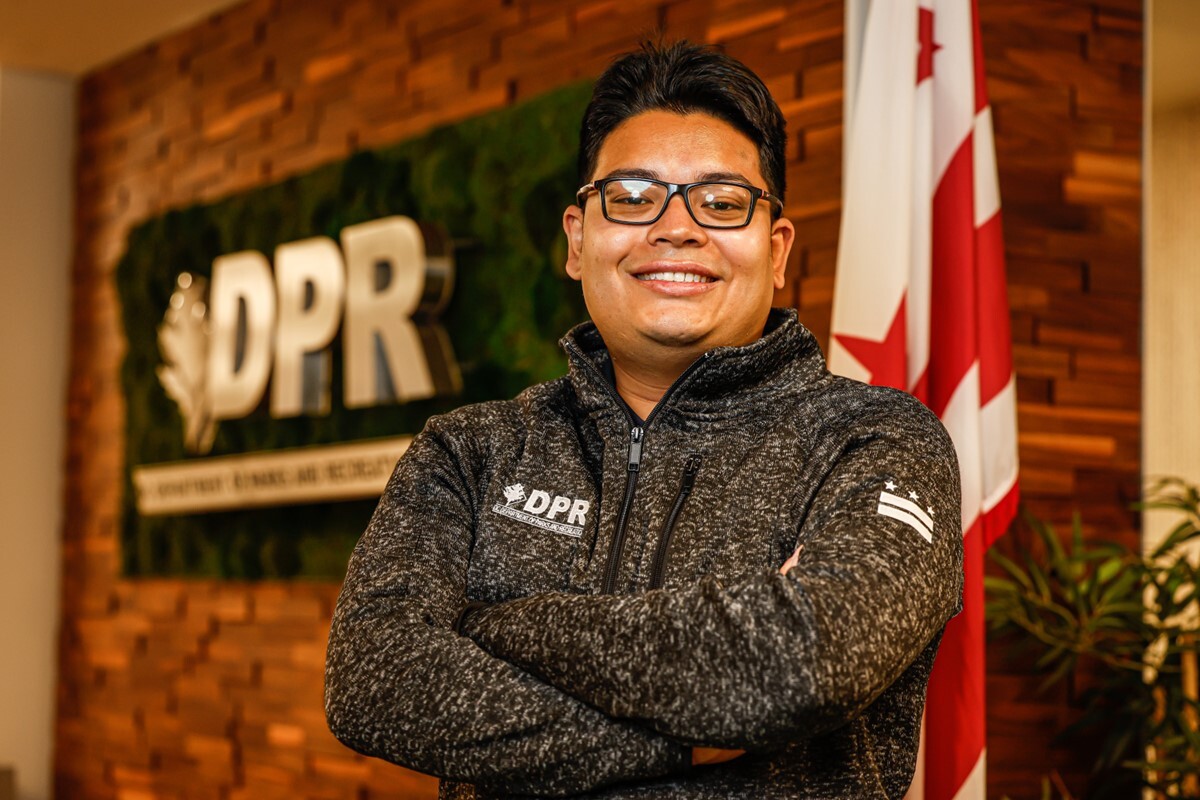 Cody Nakamura
Operations Liaison, Aquatics Division
District of Columbia (DC) Department of Parks and Recreation (DPR)
Robert "Cody" Nakamura, CPRP, is an Operations Liaison for the District of Columbia Department of Parks and Recreation (DPR). Cody grew up in Washington, DC attending public schools and utilizing the public recreation and aquatic centers. At age 15, Cody joined DPR as a seasonal lifeguard. His seasonal employment continued through 2019 serving as a lifeguard, instructor, and pool manager. During that period Cody attended the Ohio State University where he received a Bachelor of Sciences in Financial Mathematics.
In 2019 Cody joined DPR in a Career Service position as a Recreation Specialist. Since then, he has become a Certified Park and Recreation Professional (CPRP), served as a Commission for Accreditation of Park and Recreation Agencies (CAPRA) review team member, presented an online learning session with the National Recreation and Parks Association (NRPA), and is scheduled to present at the 2023 NRPA Annual Conference.
For over a decade Cody has been committed to serving the residents of the District of Columbia and continues to represent DPR in collaboration with other agencies on innovative ways to engage and better serve their communities.
$i++ ?>
Sorry -- You are not logged in on the Community Site, so we cannot show you the Community Discussion.
Key:

Complete

Next

Failed

Available

Locked
May Premier: Gun Violence Prevention: The Role of Parks and Recreation
Open to view video.
10 Questions | Unlimited attempts | 7/10 points to pass
10 Questions | Unlimited attempts | 7/10 points to pass
NRPA Learning Experience Survey 2023
6 Questions
6 Questions
We value your opinion. Please take a moment to answer our brief survey.
0.100 CEU credits | No certificate available
0.100 CEU credits | No certificate available
| Access Date | Quiz Result | Score | Actions |
| --- | --- | --- | --- |